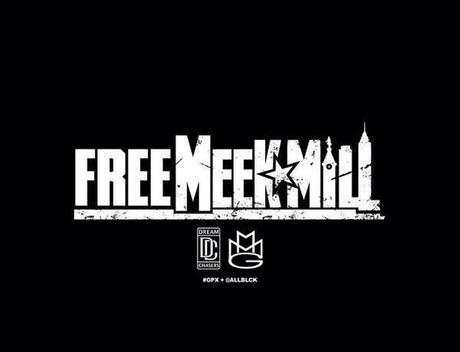 Uh-oh it seems like someone won't be having any fun in the summer. Meek Mill is currently behind bars because of probation violations. He recently filed a request for an emerhency hearing, so he might have a chance to play in the summer time. Unfortunetly, the Judge wasn't having it because he denied his request. This means that Meek Mills  won't be out running these streets untill September. 
It seems like the rapper might not be out for the release for his upcomming album since it is due out on Sept. 9th. He might push it back so he can be out and promote it.
According to Philly.com,
Brinkley said the rapper failed to provide his probation officer with a working phone number, used his Twitter account to disparage the officer and the prosecutor assigned to the case, booked out-of-town concerts without court permission, was "combative" and "disrespectful" to probation-office staffers and posed for a picture posted on Instagram holding a gun.
 The reason why Judge Brinkley reportedly denied his request was due to her schedule not allowing her to preside over such a hearing until September. She also rejected a request for another judge to oversee the case.