It seems I do have a more than mild interest in the German Hospitality scene as this is the second German Hotel to spark my interest in as many weeks... The H
ü
ttenpalast in Berlin, designed by
Anika Kunze
 is a bucolic über Wünderland of campers or caravans as they call them... all indoors with all the amenities the inside has to give...sans the rain, cold, bugs and other creepy crawlies!  For a girl like me who loves the "idea" of camping a lot more than the actual down and dirty camp experience this seems like a great compromise.  I also like that you have this amazing rural experience in the heart of one of the largest urban areas in europe...and well it just looks like so much fun think Lucille Ball's Long trailer meets rustic Indie chic.....Check it out below....all photo's by
Jan Brockhaus
...Have a great Memorial Day weekend!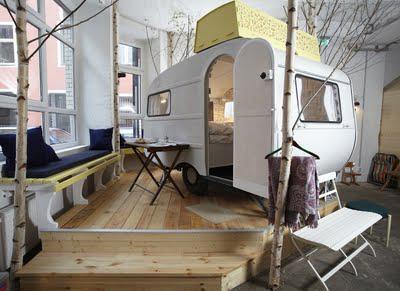 über cozy eh?....ok last time in the article I will use the word über.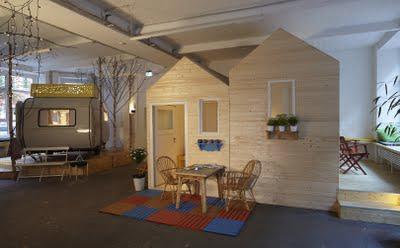 Reminds me of my childhood playhouse ...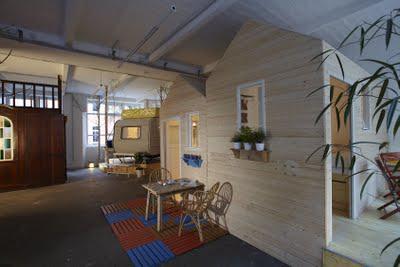 Cozy and sweet without being too sentimental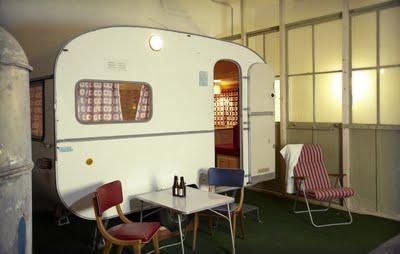 I can imagine myself kicking back and having a tall one...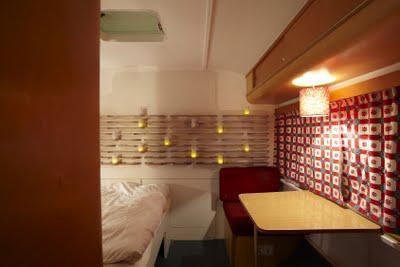 This is not your mama's camper!... evidenced by the amazing sculptural
 candle wall treatment!
Understated and informal front desk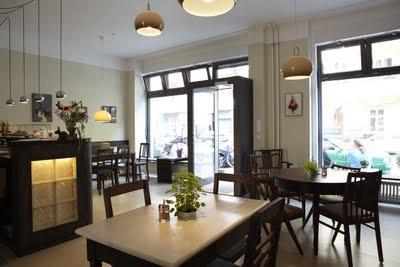 Casual cool cafe to greet the weary camper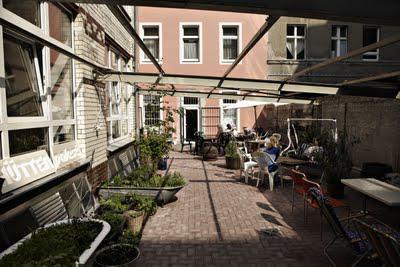 I want to know where they roast marshmallows and cool over an open fire!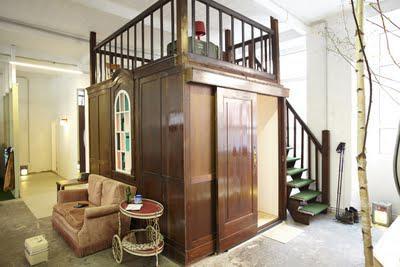 Oh so very Potbelly's!