From Burlington, Ontario's Nickel Brook brewed by Better Bitters Brewing Co. comes their "Uber Berliner Style Weiss". The beer pours a golden colour with a white head. The aroma consists of tart lemon, yeast and a wheat finish. The flavour is of big tartness, citrus, grainy bread and wheat. The alcohol content comes in at 3.8% with an IBU of 31. This beer could have use a little more flavour but I enjoyed our it none the less.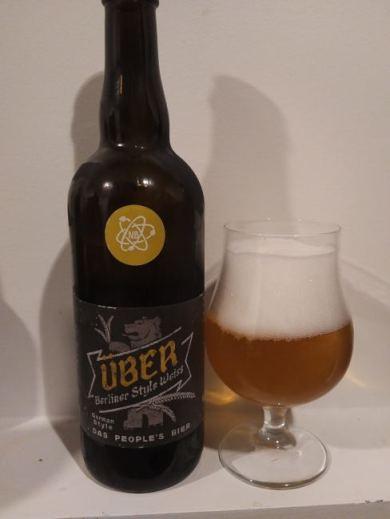 About Mike
I am an avid outdoors man and hobby photographer who loves to spend as much time as possible exploring the beautiful backcountry of the Province of British Columbia and everywhere else! When not exploring nature though I am exploring Craft and Micro Brew beer locally and from around the world. If you love beer like I do please come on a journey for your taste buds. Who knows you just might find your next favorite beer!
This entry was posted in Session Ale, Sour Ale and tagged berlinerweiss, burlington, canada, citrus, craft beer, grain, grainy, Nickel Brook, ontario, tart, tartness, uber berliner style weiss, yeast. Bookmark the permalink.