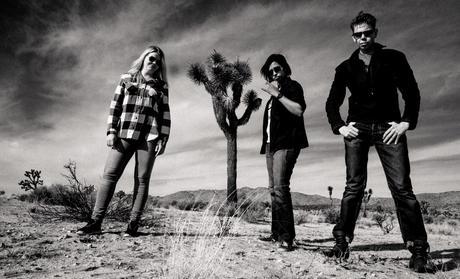 U3. The very first shot. Look out for our first album to be titled *Joshua Tree* coming soon! (surely no one has used that title already!).
U3
Flemming "Bono" Jensen – Front man in the band. Cannot sing at all. But he can DJ and poses well for the camera. Is here to save the world.
Charlene "The Edge" Winfred – Known for her deadly guitar solos (only member who can actually play an instrument) and ability to fall asleep everywhere, including during a concert next to the speakers.
Vibeke "Clayton" Jensen – Can play a mean bass solo and eat cheetos at the same time. Do not try this at home. Only band member who can ride a horse. Known for being able to intimidate even the most fierce of bouncers in nightclubs.
U3, a young up and coming band on the verge of success, goes to America. Somewhat challenged in the musical production skills, the band chooses to focus on image first, music second (it worked for Milli Vanilli!). They embark on the most epic of road trips taking them to iconic locations. Here they pose for record covers, they are worshipped by fans, they consume far too many burgers, cheetos, fries and country diner breakfasts – and drink just the right amount of wine to keep the creative juices flowing.
Two weeks later, the band leaves America, neither the band nor the country will ever be the same. All that remains are the hangovers and these pictures.
U3 hanging out at Zabriskie Point in Death Valley. Any resemblance to that other "U" band is completely coincidental! U3 are busy shooting record covers. We don't have any music yet but that will come, in the age of selfies we thought we would start with the images. I can just feel we are going to be rich. And save the world.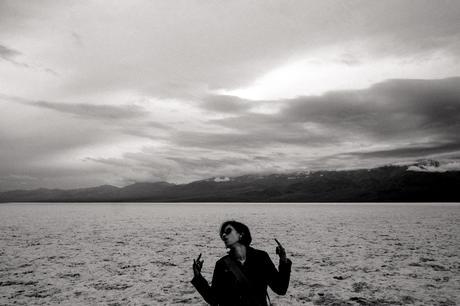 The lead guitarist feels the music at Badwater in Death Valley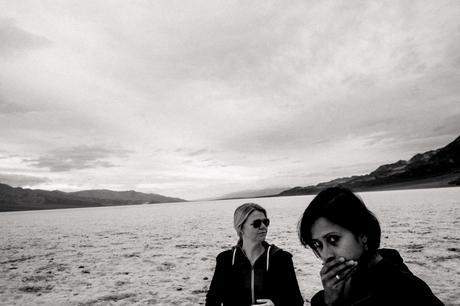 The bass player casually surveys the area while the lead guitarist feels the wrath of the alcohol from last night.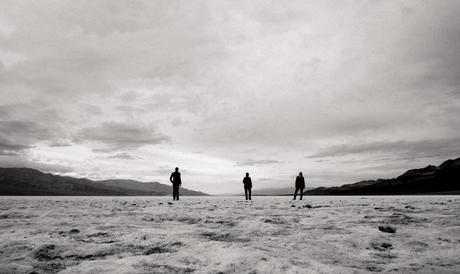 The cover for the new U3 single – Bad Water Good Wine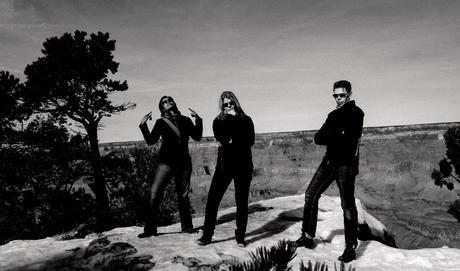 The lead guitarist feels the grandness of the canyon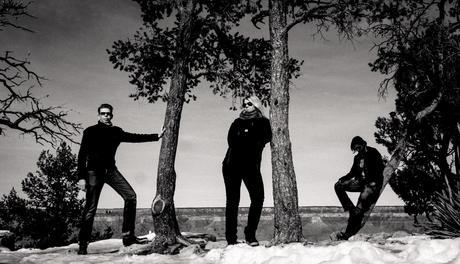 Struggling with coming to terms with their newfound fame and having consumed a bit too much Bad Water Good Wine – U3 casually hang out at Grand Canyon (the only canyon big enough for a band of this magnitude!)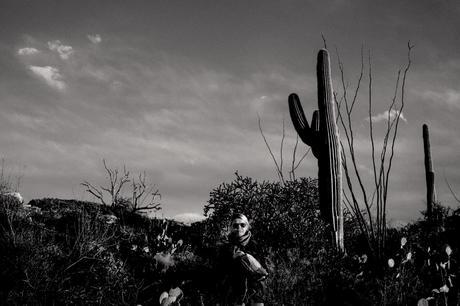 The bass player likes to enjoy nature with a band sized bag of Cheetos
U3 presents their latest hit single PAINNN – where the band tackles the big environmental issues of our time and ponders our relationship with nature. The bass player goes all in on the pain concept and also has a cactus growing out of her head!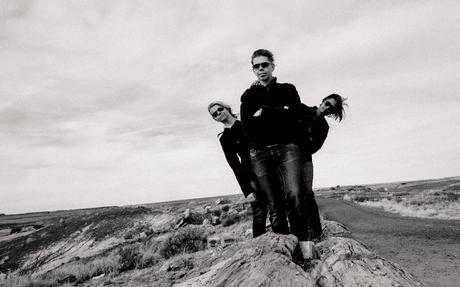 The band is jolly as ever in the Petrified Forest
U3 briefly considers changing their name to Band of Horses ! The female members look awesome while Flemming "Bono" got the leftover hat and slightly too small horse! It is worth noting that our bass player is the only band member who can actually ride for real having owned a horse for many years as a kid – the other two members cleverly conceal their lack of riding ability with hats!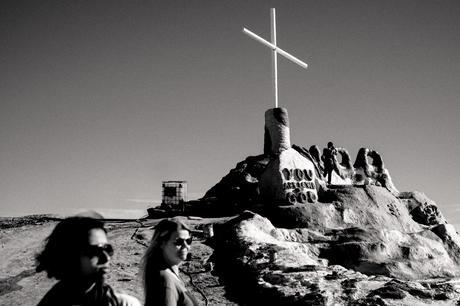 U3 gets some Salvation
U3 hanging out with our local PR agent in Palm Springs. This city used to be home for Elvis, Dean Martin and Marilyn Monroe and many other stars. We clearly belong and must own a house here, but first we really must have some more wine with our agent … to be continued …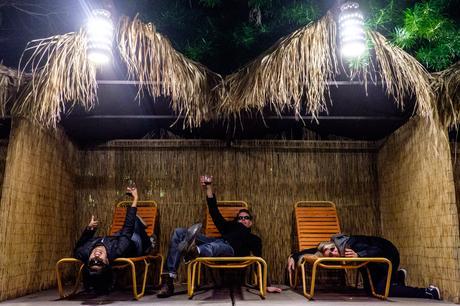 Salut! Cheers! Skåål! … oh dear … U3 is a little worse for wear after a lot of good wine – but at least the band have found a nice cabana to crash in. Bad Water Good Wine Terrible Headache may be our next hit single! 2 weeks of amazing USA road tour 2016 has come to an end – thanks for supporting our band! More wine please!
§
Behind the scenes of U3
Charlene and I and my sister did an epic 2 week road trip in the US southwest in January 2016 and we came up with this band photo project. Yes I am a big fan of Anton Corbijn and Anton, I am really sorry!
The setup for every picture is simple: apart from the Zabriskie point iphone selfie, every picture is just my Fujifilm X-T1 propped up on a bag or two on the ground (no tripods were used, I hate them) and set to 10 second timer mode and then Anton Corbijn mode was set to ON! Possibly some of the most fun I have had with a camera. We have to do a followup! Which country should we go to next?