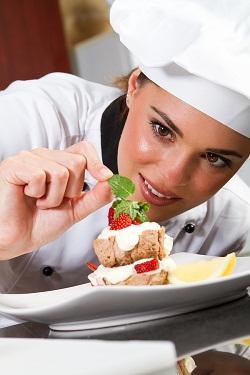 Once you've been asked to present at a conference or event the first question you need to ask yourself is:  What kind of presentation can I do?
While making your outline, you also have to figure out what you want your audience to do after your presentation is over. Are you just trying to give them useful information? Is it one of those cases where you are trying to make a sale? There are four different types of presentations you can give and their purpose is to invoke different reactions.
Informative Speeches
These are the most common types of presentations and are used to present research. A student who is defending a thesis or a non-profit group that did a research study will use informative speeches to present their findings.
Demonstrative Speeches
These will show you how to do something. In introduction to communication classes, these speeches are usually How to Make Cakes kinds of speeches and include different pictures and steps to the process.
Persuasive Speeches
This kind of speech is trying to change the way you think about a subject or issue. If you've come to a health conference you may find yourself listening to why you should change your eating habits or stop drinking.
Inspirational Speeches
These speeches are designed to make your audience move. Also considered a "motivational" speech, this is designed to encourage participants to go after their goals, whatever they may be. Inspirational speeches will tell stories and the hope is that the audience will feel an emotional connection to the topic. These are also a great way to get the audience's attention.
Think about Apple CEO Steve Jobs and the presentations he gave when he introduced a new product. He gives you information, he shows you how to use a new product, tells you how you can use the product to solve a problem, makes you understand why you need it, and closes by letting you touch and feel the product. He lets the entirety of his speech stand for decision making and then by letting you get your hands on the new iSomething, you see why the new product will help you.
In truth, the best presentations will embody a little bit of each one of these kinds, but you can take a specific type to help move you along the right path.
Ready to try out one of these presentations in front of your co-workers? Sign up with AccuConference and one of our event planners will help you take these presentation types to a whole new level.
---
Looking for ways to improve your speaking abilities? Here are four more resources:
Our Book on How to Make Meetings Great - Lessons from the Bored Room
Our eBook on Webinars - How to Plan, Setup, and Execute a Successful Webinar
Non-Verbal Communication Resource
The Everything Guide to Public Speaking