There are different kinds of dog worms that puppies can acquire. Puppies that did not undergo deworming vaccine are more prone to worm infestation. Just like my Oreo. He was not able to have his deworm vaccine at an early age. It is also advisable to screen your puppy from worm infestation every now and then.
Here's a common general symptoms of a puppy having a worm infestation:
 Diarrhea
Vomiting
Gastrointestinal disturbances
Weight loss
Big eater without putting on weight
Anemia (whitish gums)
Scratching, particularly around the base of the tail
Mild to severe coughing
Feels warm (high temperature)
Here's the types of worms commonly seen on puppies:
1. Roundworms (

Toxocara canis, Toxascaris leonina)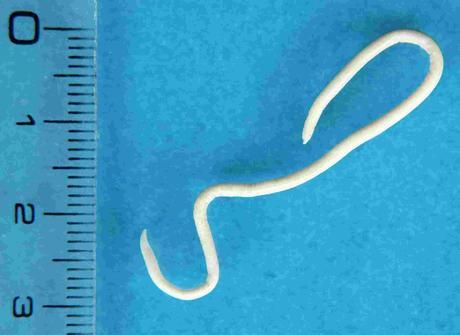 This is the most common type of dog worm. Puppies can acquire these through their mothers milk or they may be born with. They can also acquire this by ingestion of an infected animal (such as a rodent) or infected soil. Eggs of round worms can live in the soil for many years. If this are ingested by your puppym, it will grow to adulthood in your puppies stomach. Roundworms has a spaghetti-like appearance and can grow until 7 inches. These worms can be seen in our dogs feces or vomit.
Common symptoms of dogs with round worms:
Vomitting
Diarrhea
Scooting
Dull coat
Pot-belly appearance (especially in puppies)
Weight loss
Cough
2. Hookworms (

Ancylostoma caninium)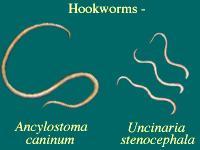 Same as roundworms, hookworms harbors in the intestine and can be transmitted to humans.Hookworms is very small that can't be seen by the naked eye. It can only be diagnosed by a vet. This worms hook themselves inside the intestine of the dog with their sharp teeth, and can cause intestinal bleeding.
Common symptoms of dogs with hookworms:
Bloody stools
Pale gums
Anemia
Weight loss
Diarrhe
Low energy level
3. Tapeworms (Dipylidium caninum)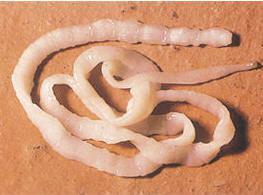 Tapeworms got its name from its appearance: Long, flat, tape-like appearance. Like the roundworm, tapeworms can be seen by the naked eye. It can often be seen in the dogs stool. 
Common symptoms of dogs with tapeworms:
Abdominal pain
nervousness
Severe itching around the anus
Weight loss
Vomitting
4.Whipworms (Trichuris vulpis)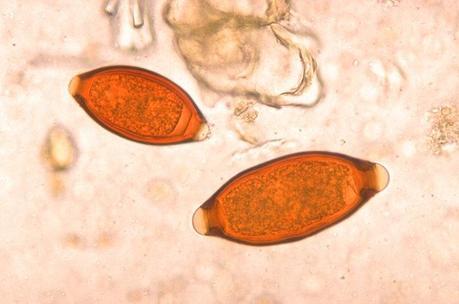 Whipworms lives in the dogs colon. It is long, thin (whip-shaped) dog worms that can't be seen in a naked eye. They attached themselves to intestinal walls and feed themselves which can cause intestinal bleeding. This worm is the most difficult to eliminate among all the dog worms.
 Common symptoms of dogs with a Whipworms:
Anemia
Weight loss
Flatulence
Diarrhea with blood or mucus in the stool
Low energy level
5. Heartworms (Dirofilaria immitis)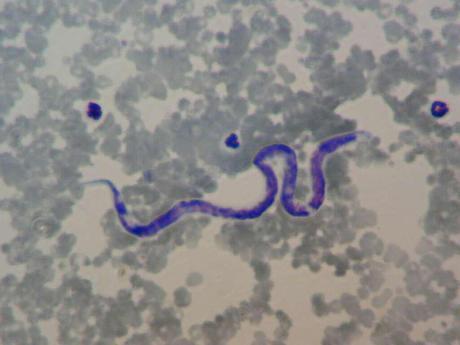 Heartworms is highly preventable, but if left untreated, it can cause fatal damages to dogs. This worms are spread by mosquitoes during the warm month, were mosquitoes are most active. This worm can cause congestive heart failure and death to dog by destroying the muscle and tissue of the heart.
Common symptoms of dogs with a Heartworms:
Pot-belly
Coughing
Lack of energy
Dull coat
<script type="text/javascript"> var owHost = (("https:" == document.location.protocol) ? "https://" : "http://");document.write(unescape("%3Cscript src='" + owHost + "onlywire.com/btn/button_62144' class='owbutton' type='text/javascript'%3E%3C/script%3E"));</script>