Tyler Rich has come a long way from Yuba City, CA to Nashville, TN and he's put in a lot of work to get to release his debut EP with Valory Music and Big Machine.
The California kid has been in country music fans' ears since 2014, but momentum has picked up, his hard work is paying off, and things are starting to move fast. The singer/songwriter has a collection of four songs to share on his self-titled EP, including his breakout single, The Difference.
Rolling Stone featured the track in April as one of the 10 Best Country and Americana Songs of the Week and Rich himself landed on the 10 New Country Artists You Need to Know list in August of this year. That kind of exposure has helped put Tyler Rich in the spotlight and has pushed him forward. The Difference has more than 6.5 million streams online, is currently climbing the charts, and is sitting at #45 as we listen to the EP. And it will no doubt keep climbing as more ears get tuned into Rich's voice with this release.
Rich released the second single from the EP, 11:11 at the end of June, putting another song in the ears of country fans. So far the track has racked up more than half a million streams on YouTube and Spotify and continues to gain steam. As the second of four songs on the EP, it also leaves only two more for fans on the release. It's great for Rich that he's been able to get The Difference and 11:11 out to the world, but it's also a bummer that there aren't more songs on this project.
This isn't just a Tyler Rich thing though, and it doesn't take away from the quality and listenability of any of the songs on this EP. The trend of short EPs followed by full albums or single releases continues to become more and more popular, especially among emerging artists.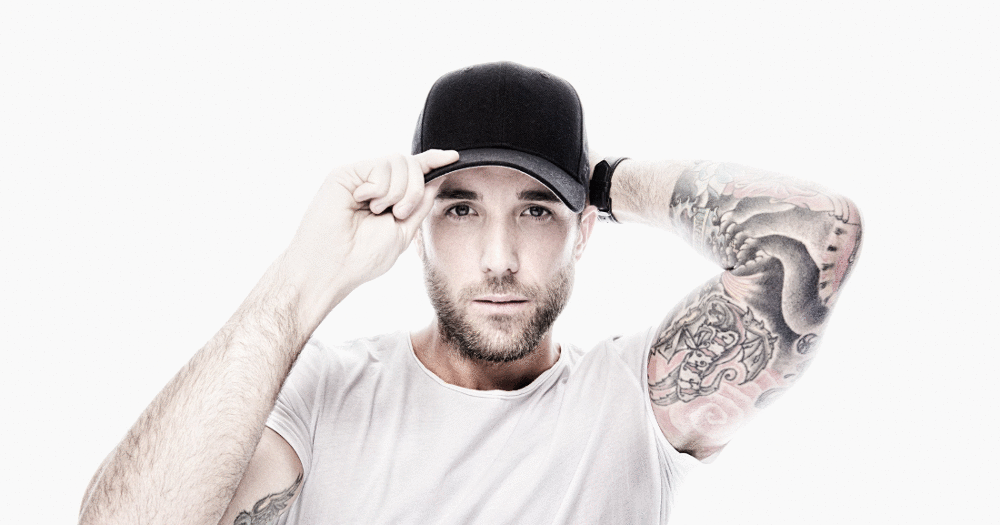 What we're hearing from Rich on this release though makes us wish he'd have just skipped this step. Adrenaline and Take It Or Leave It are both solid tunes, and partner well with the advance singles. His new-country sound fits perfectly on playlists with artists like Thomas Rhett, Danielle Bradbery, and the dude he's opening for on the Here Tonight tour this November and December, Brett Young.
Related: Brett Young at Boots & Hearts 2018
The combination of vocals, lyrics, and production on Tyler Rich's music is going to put him in the crosshairs of some self-appointed defenders of country music. But honestly, who cares. These are good songs from an emerging artist that has landed himself a record deal after moving more 2,000 miles from home to follow his passion, putting in the work to find himself as an artist, releasing an indie EP, and sticking with it.
Tyler Rich has started to find his fanbase at live shows and on country radio. His streaming numbers are growing, and his songs will continue to land on big playlists.
We can't predict the future. But we can tell you that the union of Rich's talent and his team are going to give him every opportunity to succeed and keep making music.
Our hope is that the four songs on Tyler Rich's self-titled EP find their way onto an album with 12 tracks in the next few months. Because we've already played this abbreviated tracklist on repeat. And we're willing to bet we won't be the only ones.
Tyler Rich, EP Tracklist