TYLENOL
®
 SMILING IT FORWARD™
I have received information and products from McNeil Consumer Healthcare Division of McNEIL-PPC, Inc., the Makers of TYLENOL®. The opinions stated are my own. This is a sponsored post for SheSpeaks. 
It breaks my heart to see my kids when they are sick. Their little faces, normally so bright and awake, show all of the signs of the illness: sleepy eyes, rosy cheeks, and chapped lips. As a mom, I want to do everything in my power to make them feel better!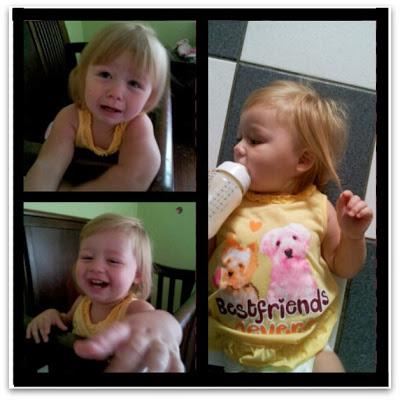 Poor baby! She just wasn't feeling like herself! 
But then the illness goes away, and they are back to themselves, running around and playing as little kids should. Their smiles say it all: they were tired of being sick and they're happy to feel like themselves again!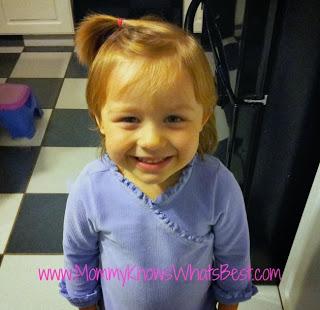 Here's a happy kiddo! 
I love seeing those smiles. To me, it means that my kids are feeling healthy again and I no longer have to worry. 
How do you feel when you see your kids smile after an illness? 
Read: How to Treat a Sick Toddler  and Dr. Tanya Altmann's Tips for Babies and Toddlers 
SMILING IT FORWARD™
I'm SMILING IT FORWARD™ because I want all moms and dads to know their kids can be happy and healthy, just like my kids.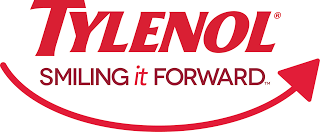 To do that, we all need to help 
TYLENOL® in SMILING IT FORWARD
™
. 
TYLENOL®, together with Children's Health Fund, wants to make sure that children in need get the proper medical care when they aren't feeling well. 
From TYLENOL®:
"The power of SMILING IT FORWARD™ was set in motion by How I Met Your Mother star and social media mother of two, Alyson Hannigan. By sharing the first "smile" of her two daughters Satyana, 4, and Keeva, 1, Hannigan triggered the first donation from TYLENOL® to Children's Health Fund, an organization well-known for its mobile medical clinics that provide healthcare services to underserved children throughout the U.S. Now, until mid-January, moms across the country can join in by sharing their own smiles at SmilingItForward.com, prompting TYLENOL® to make a $1 donation to Children's Health Fund, up to $100,000, helping to ensure a doctor's visit is always within reach for children in need*."
How can you help? If you upload a photo that makes you smile to their SMILING IT FORWARD™ site HERE, TYLENOL® will donate a $1 to the Children's Health Fund*. It's that simple! 
Here's the photo that I uploaded: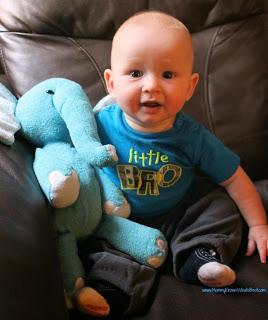 This lil' guy makes me smile every day! 
Help Kids in Need!
Do your part and help kids in need to get proper medical care when they're not feeling well. Help to make them smile by 
SMILING IT FORWARD™! 

Marissa is a stay-at-home mom who writes pregnancy and parenting articles on HubPages as ThePracticalMommy, as well as shares her motherly escapades on Mommy Knows What's Best. 
*Between September 17, 2013 and January 31, 2014, McNeil Consumer Healthcare Division of McNEIL-PPC, Inc., the makers of TYLENOL®, is inviting anyone 18 and older to share a photo that makes them smile on  SmilingItForward.com. Each photo approved & shared will trigger a $1.00 donation from TYLENOL® to  Children's Health Fund, with a minimum donation of $75,000 and a maximum donation of $100,000. Review Terms and Conditions for complete program details. For information about Children's Health Fund,  visit  www.childrenshealthfund.org.