I know it is not just me who has a trouble finding women's jeans that fit and actually flatter ones' body type. I usually don't buy jeans unless I have to or because they are on dirt-cheap-sale. Most of my jeans are circa 2006 / 2008 / 2010.
Did you catch the pattern there?
Looks like I buy them in 2 year increments, huh? The only ones I do not scare away from are skinny jeans. Their elasticity makes them a favorable choice. However, in summers even that is an issue with me, as I do not like anything piece of clothing touching my body (
of course except the bare essentials!
). But once in a while miracle happens and I find something that works. Those are the jeans I hold on to for a long time. Those are also the jeans that motivate me to work out. If my body size changes when they won't fit me anymore and I really couldn't bother to go on another hunt again.
Ya'know what I mean?
Anyhoo, I found these jeans a few months back and they fit like a glove.
It's a reason enough to keep doing those squats ya?
 And hence I wore them on the Day Two of TxSC13. I couldn't stay till the end (

and am still brooding about it!

) 'coz I work and have to get back and prepare for the damn week but I am did enjoy the time that I could stay there. And that's all that you would hear of TxSC this year. 2014 couldn't come soon enough!!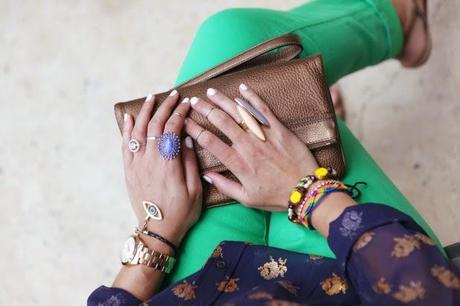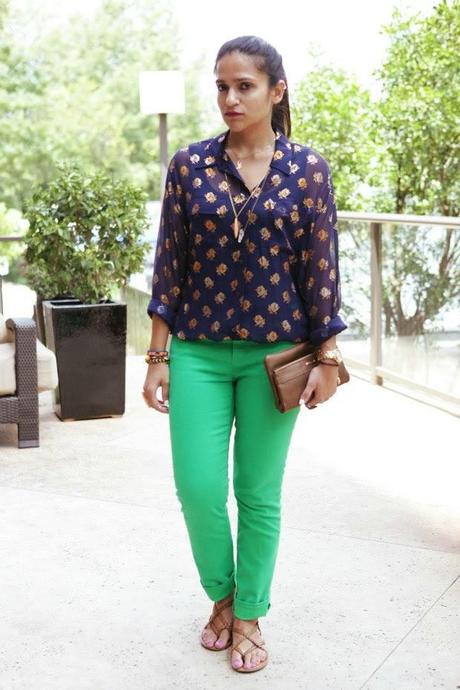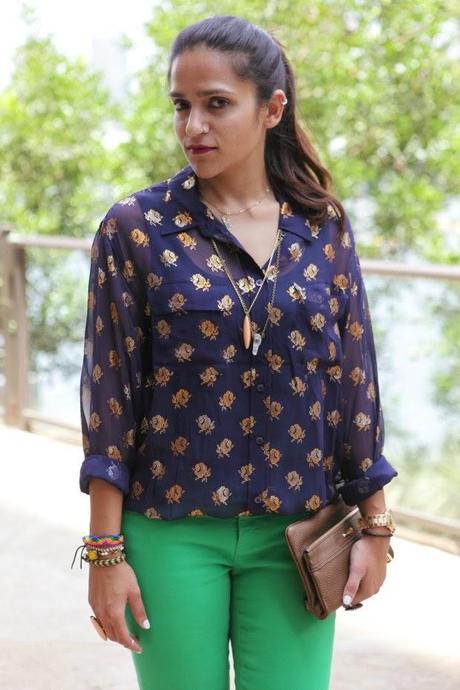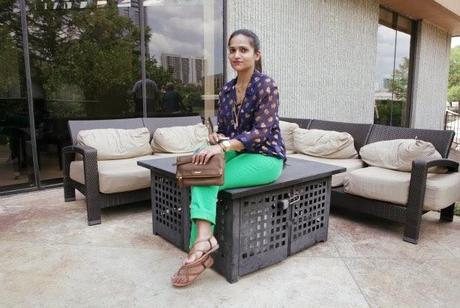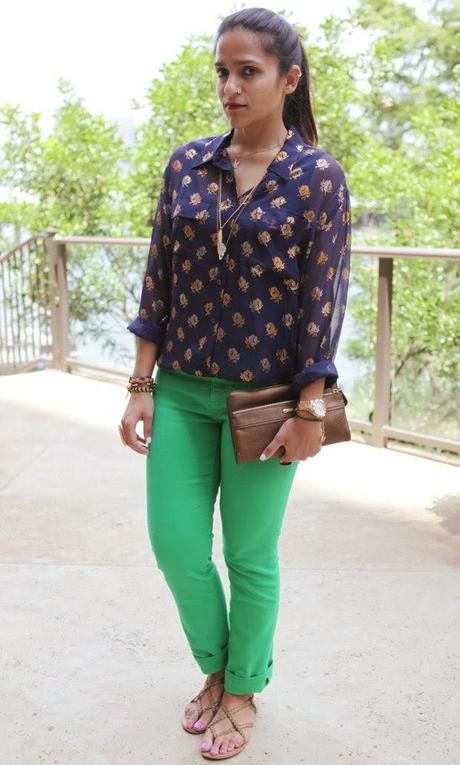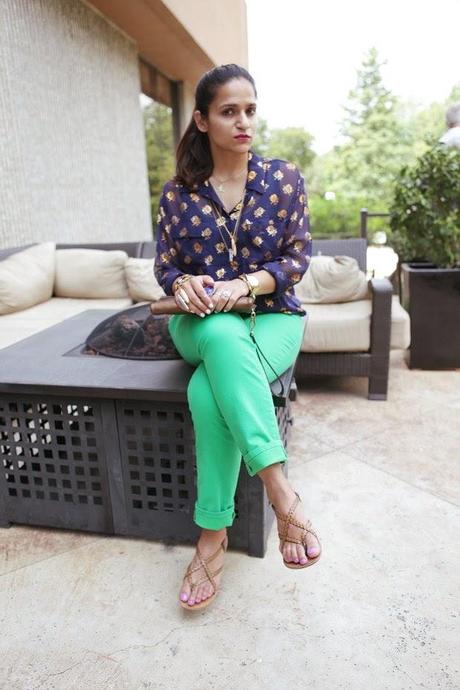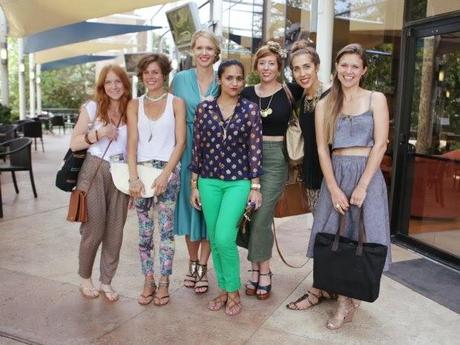 Jentine / Merl / Jessie / Janette
Blouse - Equipment [13'] Other Options
Jeans - Ralph Lauren [13'] Same
Shoes - zigi SOHO [13'] - You can get a better look at them here
Oval Rings & Pendant - c/o Shop Jami [12']
Bracelets - Here & there
Watch - 

c/o 

Caravelle by Bulova

 [12']
Clutch - Gift [13'] 
Same