I just got back from Austin. I am so tired after an awesome weekend of networking and learning from all the fabulous bloggers who attended the TxSC this year. But the obsessive-compulsive-blogger in me couldn't stop myself from staying on my schedule and posting the Sunday evening outfit post. 
Below is what I wore on the First Day of TxSC Summer School. I will definitely discuss more about the eloquent-inspiring-speakers and meticulous organizers of TxSC13 in the upcoming posts. 'Till then, have a great week ahead!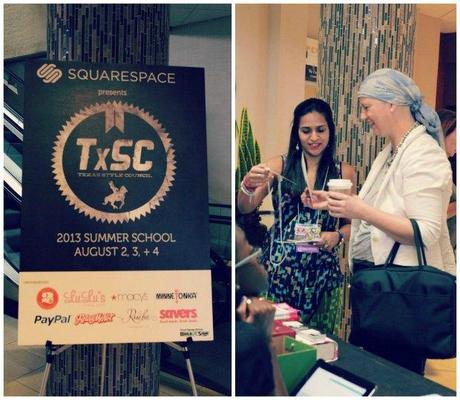 BEHIND THE SCENES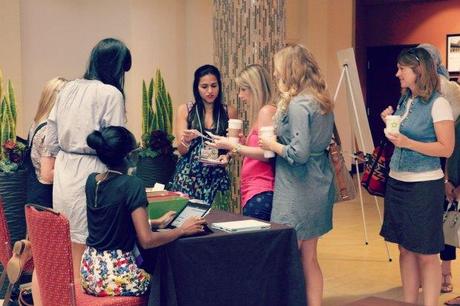 HELPING THE ATTENDEES REGISTER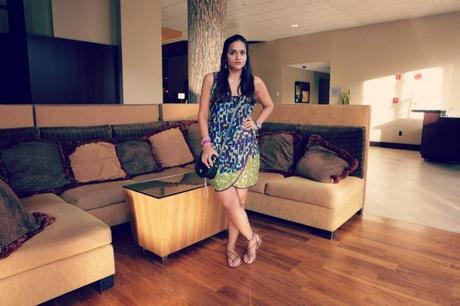 I FORGOT TO MENTION, I WAS VOLUNTEERING AT TxSC THIS YEAR!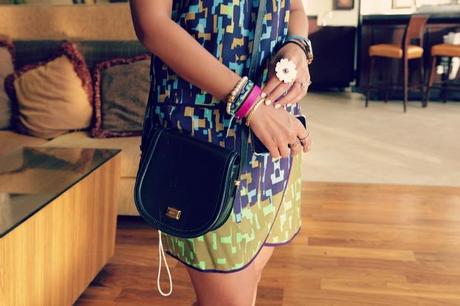 THAT WHITE ROPE PHOTO BOMBING MY PICTURE IS MY TxSC BADGE!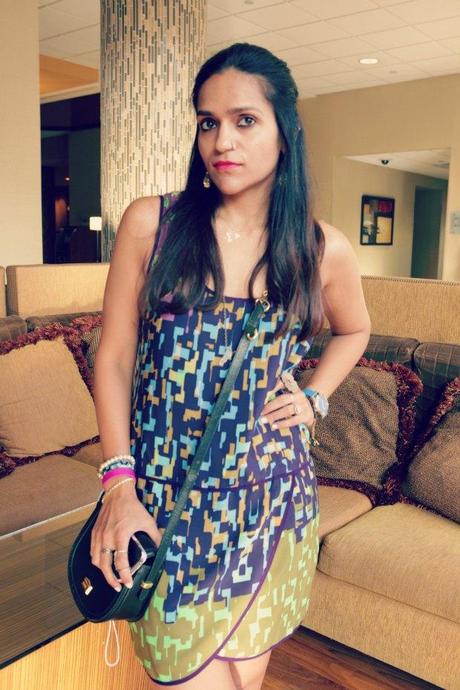 I HAVE NO IDEA WHY AM I NOT LOOKING AT THE CAMERA!
Dress - Julie Dillon via Nordstrom [13']
Shoes -
zigi SOHO
 [13'] -
You can get a better look at them here.
Bracelets -
Here & There
 -
You can get a better look at them here. 
Bag - Vintage [
Inherited from Mom and then DIY'd
] 
Similar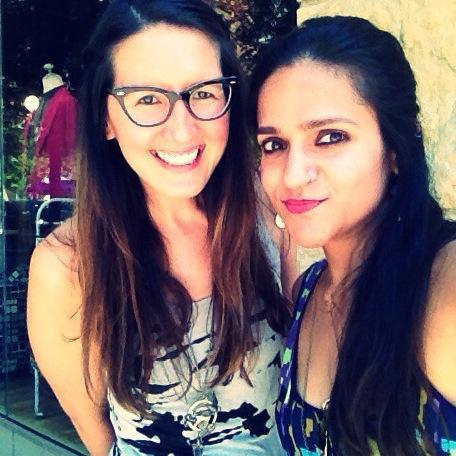 I had an amazing lunch date with Krista (Mimosas were involved). 
I had met her at the TxSC 2011 for the very first time
and although she hasn't attend the conference again since then, 
we have stayed in touch!