I watched two very different movies that have travel as a theme, lately,
The Darjeeling Limited
and
Non-Stop
. Both were entertaining, engaging, and very, very different from one another.
Always an impressive and imposing film presence, Liam Neeson has taken over the action movie genre in recent years, with his successful
Taken
franchise, and movies as diverse as
The Grey
and
The Lego Movie
. In
Non-Stop
he plays an alcoholic air marshal with major personal issues, who is targeted on a flight by a potential terrorist who threatens to start killing passengers unless the airline transfers $150 million into an off-shore bank account. The story, if one tries to think too hard about it, is wildly improbable, but the movie is so edge-of-your-seat-fast-paced that you are unlikely to worry about plot holes until the credits have stopped rolling, and by then you've had too much fun to care. Julianne Moore is very appealing as one of the only passengers on the plane who may not think that Neeson has gone completely bonkers, and Michelle Dockery and Lupita Nyong'o play flight attendants.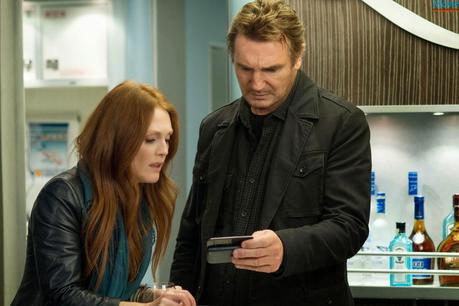 Moore and Neeson try to determine who is texting all those nasty messages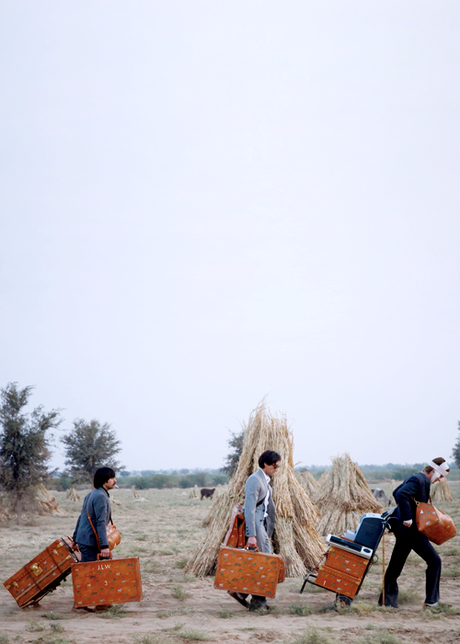 Sometimes you need to change your surroundings to help get rid of your excess baggage
For a real change of pace I then watched the über laid-back
The Darjeeling Limited,
 Wes Anderson's beautifully shot film about three brothers, Francis (Owen Wilson), Jack (Jason Schwartzman), and Peter Whitman (Adrien Brody), on a spiritual journey across India. The trio haven't spent time together for a year, since their father's funeral, and try to work out their many comminication issues during the trip — with each other as well as their mother (Anjelica Houston). The movie is melancholy, but ultimately hopeful, and although as quirky as other Anderson films, also gives one a more peaceful, wistful feeling. It also features a killer soundtrack, with songs by The Kinks, The Rolling Stones, Joe Dassin, Peter Sarstedt, and Satyajit Ray. If you can't take a trip and travel across India,
The Darjeeling Limited
is a nice alternative.