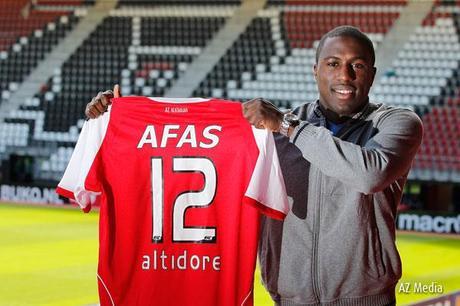 American striker, Jozy Altidore has inked a 4 year deal which will see him move to Dutch side AZ Alkmaar.Jozy spent 3 seasons with Villarreal with little success.Jozy was loaned out three separate times and never seemed to be in the plans in Spain.Now, Altidore will get a fresh start with a quality Dutch side that finished 4th in the Eredivisie a year ago and will compete in the Europa League this season.The Dutch Eredivisie is known for developing young players and with Jozy only being 21 he has plenty of time to improve.Hopefully Jozy will impress as he is a young player that needs to get regular playing time in order for him to be sharper for the US National team.As a fan of Jozy and team USA, I love the move and will be keeping a close eye on him during the season.
Alejandro Bedoya has also signed a deal with a new club.Bedoya will join fellow American International Maurice Edu at Rangers.Bedoya signed a pre contract last week and pending a work permit approval, will be in Glasgow in January with the team.I was thoroughly impressed with Bedoya's play at the Gold Cup earlier this summer.I look forward to seeing Bedoya playing in the SPL and hopefully this will enhance his status in the USMNT squad.
-----------------------------------------------------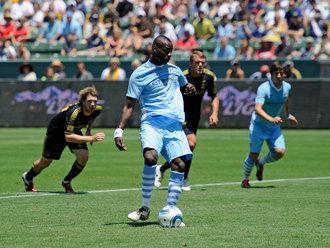 Manchester City forward, Mario Balotelli can definitely be considered an enigmatic figure.Though he has enormous talent, his head just never seems to be screwed on straight.I know he is a young player but it really does seem like he will never learn how to be a Professional.Here is the latest evidence of that.He decides to disrespect the game and his opponent with this ridiculously unnecessary 360 heel click toward the goal.Mario was promptly substituted and then proceeded to throw a temper tantrum on the bench.