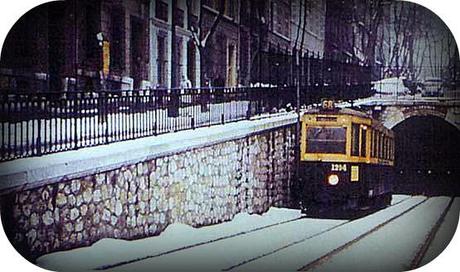 Houston was all geared up for our annual snow day last week, and as Houston would have it, all the fun went to Austin and we got stuck with raining sleet. In anticipation for the inclement weather, many of  us flocked to the grocery store to stock up on essentials to get us through the hours of time spent indoors. For my sister D'Arcy and me, those staples included no less than three bottles of wine, along with some crackers and chocolate. Three bottles for one night of icy temperatures seems a bit extreme, but our reasoning was sound:  buy 2 bottles of the same varietal  from different regions and compare.  And as fate would dictate, by the time we reached the checkout stand we had a discounted bottle of white Burgundy tacked on to the purchase.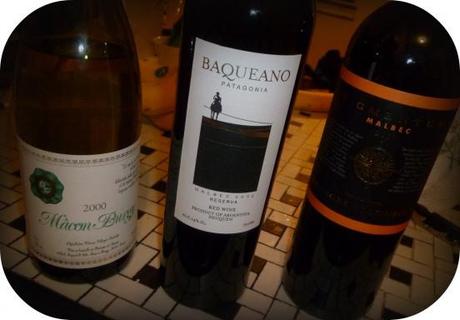 The taste test wines we bought were similarly priced between $10-$12: a 2007 Pigmentum Malbec by Domaine George Vigouroux from Cahors, France and a 2008 Baqueano Malbec from Patagonia, Argentina. And the aperitif was the 2000 Macon-Burgy by Domaine Chevrin , which turned out flabby and a bit sour, obvious signs it was a few years past its due date. Shoulda known better- Stupid! Stupid! Stupid!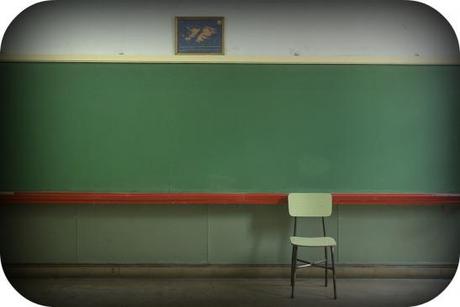 First, I'll nerd out and start with a brief lesson on the subject of the Magnificent Malbec.  Thanks to Ricardo Santos, the first Argentine producer to ship his Malbecs up to the U.S. over 30 years ago, a majority of the 100% Malbecs we have here are from Mendoza, Argentina and are characterized by dark rich berry fruit and hints of chocolate and leather. If you haven't looked at a wine list in over 5 years, Malbecs are very much en vogue right now and a top seller at many a wine bar these days, as exemplified by a new, hyper-trendy restaurant in Houston called Tango and Malbec, who sells over 60 different Argentine 100% Malbecs. And more recently we've seen more coming from as far south as Patagonia, known for their stellar whites due to the frosty climate, but making a name for themselves with their reds, as well.
What many people aren't aware of is the inky black grape originates from southwest France and is one of the 5 noble grapes that make up the blends in Bordeaux (along with Cabernet Sauvignon, Merlot, Petit Verdot and Cabernet Franc). While its celebrity is overshadowed by the Cabs and Merlots in Bordeaux, just down the road in the Cahors appellation in the Lot department of France, Malbec takes the superstardom status, complete with oversized shades, rehab and all.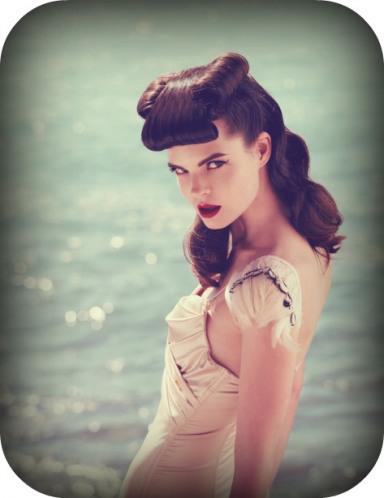 It was only fitting to choose the contemporary wine starlet, the sturdy black Malbec grape, in a match between old style and new. We didn't put together a complex rating system or competition, we simply determined the comparison was to observe the differences for the sake of anthropological research.

Our study found quite a great discrepancy between the two, here are my notes:

Pigmentum Malbec, Cahors: Dark purple color. Leather and cigar, little fruit on the nose. Heavy bodied mouthfeel, scratchy texture, peppery, very dry, subtle dark fruit, smoky, pronounced tannins. A food wine meant to be drunk with steak,  bbq pork, or even grilled chicken.

Baqueano Malbec, Patagonia: Inky black color. Black licorice aroma. Velvety texture with strong flavors of plum, dried berries and dark chocolate, subtle allspice and soft tannins. Easy drinking wine with or without food.

These distant relatives were very distant indeed: in appearance, taste, mouthfeel and aroma.  The French Malbec is more appropriate served with food such as grilled meat while the Argentine counterpart could be consumed on its own or even with milk chocolate. In conclusion, while both bottles were equally enjoyable and complex, my study found that they even though have the same roots, so to speak,  they surely don't speak the same language.