Here are two more paintings based on photographs I took during my visit to Big Basin Redwoods State Park last year.
In Study of Golden Giant, I used creative color license to really amp up the intensity of the glowing golden color in this huge towering trunk.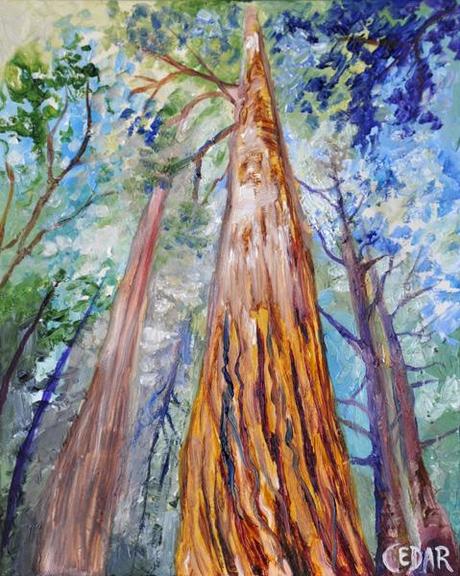 Study of Golden Giant. 10″ x 8″, Oil on Wood, © Cedar Lee 2014
In Study of Bright Woods, the sky is pure white in the background, the light permeating the woods, giving a sunny, cheery atmosphere even deep in the thick forest.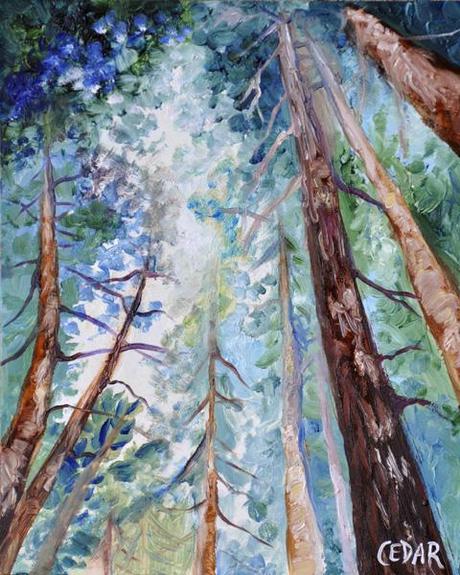 Study of Bright Woods. 10″ x 8″, Oil on Wood, © Cedar Lee 2014