This is the last edition of TheMarioBlog post for 2016. The blog will resume in mid January after the holidays.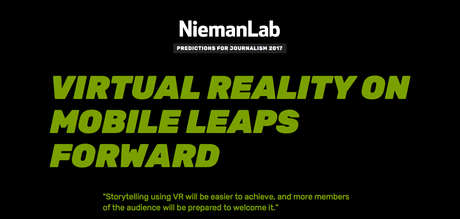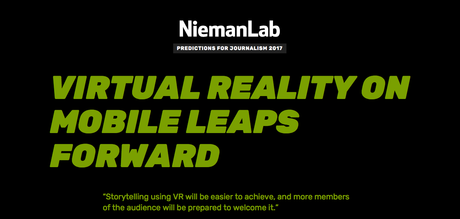 I was honored to be asked, again, to offer my predictions for journalism in the coming year.  I thank Joshua Benton, director of the Nieman Lab for the request.  While I sent two predictions for the Nieman Lab Report, both related to storytelling, only one of them made it.  Here I offer the second prediction:
Sponsored content is another storytelling strategy that we will see explored more fully in 2017. While we have seen examples of it, mostly from the big players such as The Wall Street Journal and The New York Times, which have created their own custom studios to produce sponsored content that engages the reader but that are sponsored by advertisers, I predict that sponsored content will start appearing in medium and small circulation newspapers.  Good sponsored content tells a good story, is platform agnostic and engages the readers.  More importantly, sponsored content will help newspapers to generate revenue. Business Intelligence and the Interactive Advertising Bureau report that native advertising will generate $21 billion in ad spending by 2018—more than four times that of 2013.
Of course, we are also likely to see sponsored content told via Virtual Reality, and this could happen in 2017 in a newspaper that you already subscribe to.
Happy holidays
Wishing everyone a festive and relaxing holiday.  Merry Christmas and a new year that will bring health, peace and prosperity.
TheMarioBlog post #2545
Please enable JavaScript to view the comments powered by Disqus. comments powered by
Disqus