I never actually meant to review these two light reads:
Mrs. Funnybones by Twinkle Khanna
The Tennis Party by Madeleine Wickham
When you finish reading a book within an hour, it seems a bit foolish to spend more time writing a review for it. Still, I thought, let's try to string a few sentences together, and if it feels too difficult I"ll drop it. So, here's my no-effort review, quickly put together in about 20 mins. I hope it makes sense for all of you reading it.
Mrs. Funnybones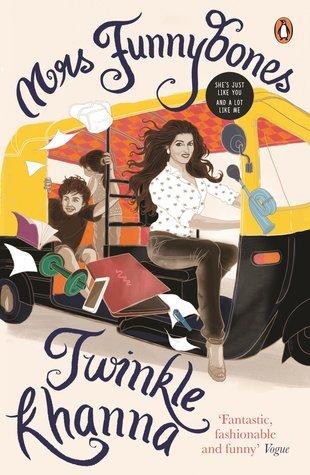 Mrs. Funnybones is a collection of short and funny essays based on the author's observations on her life and the people around her.
This book has got 3.5 stars on goodreads. I guess that's because the author is an ex-movie star, wife and daughter of famous movie stars, and is a popular newspaper columnist. The book read like a poorly edited, hastily put-together collection of blog posts, journal entries, and newspaper columns.
For someone so famous, she leads a pretty boring life. Thankfully, she does have a way with words, and manages to extract comic material from mother-in-law issues, misbehaving kids, crazy relatives. Still, there is nothing particularly interesting about it.
She also has a rather heavy-handed touch with the humor. It's funny in the first couple of essays, but gets tired really fast. She's the type of writer who is genuinely funny in short bursts (perfect as a columnist in fact), but a whole book in her voice was a bit too much for me.
Overall, this was a disappointing read.
I also have her new book Pajamas are Forgiving, but really not motivated to read it anytime soon.
The Tennis Party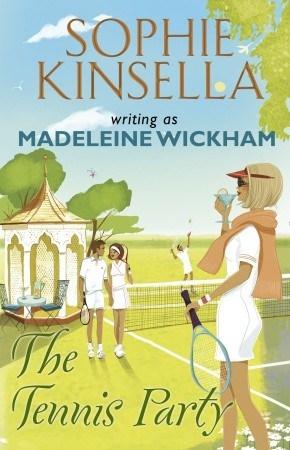 I really enjoyed this book about three couples spending the weekend together at a house tennis party in the suburbs of London.
Three middle-aged couples spar with each other in this deceptively light women's fiction novel. While this is an easy-reading story, I loved how unafraid she was to bring in a touch of darkness. She weaves in class issues, and pokes fun equally at the nouveau riche, and the old-school moneyed class.
It starts off a little slow, but the tension builds nicely, and towards the end I was just racing along to see how the whole situation would implode.
The reviews of this book on goodreads are universally bad, and I am a bit surprised. I guess this is because it is a quintessentially British book, and also it's not meant to be funny like her other books (the Shopaholic series).
I enjoyed reading this book. It was quick and easy, but not so light as to be stupidly fluffy.