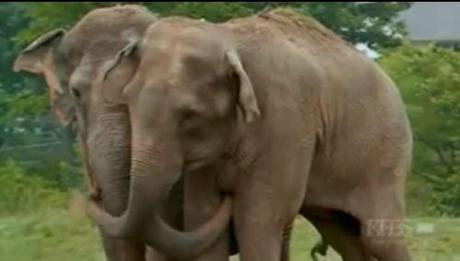 Shirley & Jenny
25 years ago, Shirley and Jenny were together in a circus, used as performing elephants.
Jenny was only an infant and had just arrived from Asia. Shirley became Jenny's surrogate mom.
Then they were separated.
More than 20 years later, a crippled Shirley was brought to the Elephant Sanctuary in Tennessee. After spending two decades alone, Shirley once again met other elephants and . . . her old friend Jenny.
Watch what happens. Unless your heart is made of ice, you will weep . . . .
And may God bless Solomon, Shirley's caretaker for 20 years.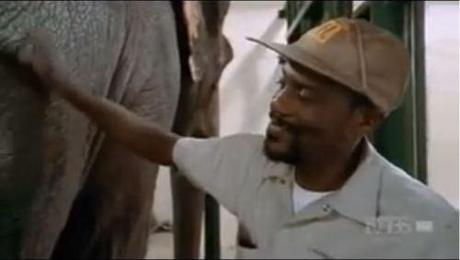 Solomon says goodbye to Shirley
Founded in 1995, the Elephant Sanctuary in Hohenwald, Tennessee, is America's largest natural habitat rescue developed specifically for African and Asian elephants. The sanctuary provides captive elephants a natural habitat, individualized care and the opportunity to live out their lives in a safe haven dedicated to their wellbeing. As a true sanctuary, the habitat where the elephants live is not open to the public.
The Elephant Sanctuary has a maximum 4-star rating from Charity Navigator. To donate, click here.
See also "Elephants near extinction: Muslim jihadists profit from poaching fueled by Chinese buyers".
H/t WatchThisDaily & FOTM's Wild Bill Alaska.
~Eowyn