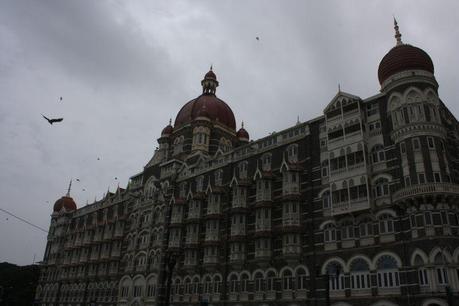 It was past 1a when we arrived in Mumbai, but stumbling out of the airport, our eyes blurry and backpacks feeling rather heavier than they had earlier that morning, the city still felt very much alive. Even in the middle of the night, the air was warm, sticky and smelled like spice. We threw our bags into a tiny taxi and were soon rumbling our way downtown.
With only two days in Mumbai, we were afraid it would be impossible to get a real sense of the city, although it turned out that India's famously bustling metropolis was not nearly as overwhelming as we'd imagined.
Lucking out with a perfectly located hotel right in the center of Fort neighborhood, we spent our first afternoon wandering the streets of south Mumbai. We admired the massive colonial gothic structures that make Mumbai seem so much like an ancient London – the towering Victoria Terminus Station, the sprawling High Court building and the bold arch of the Gateway of India facing out to Mumbai Harbor. We hunted for cricketers in the Oval Maiden, snapped photos on Marine Drive, and sipped more than a couple ready chai's at 5 rupees apiece.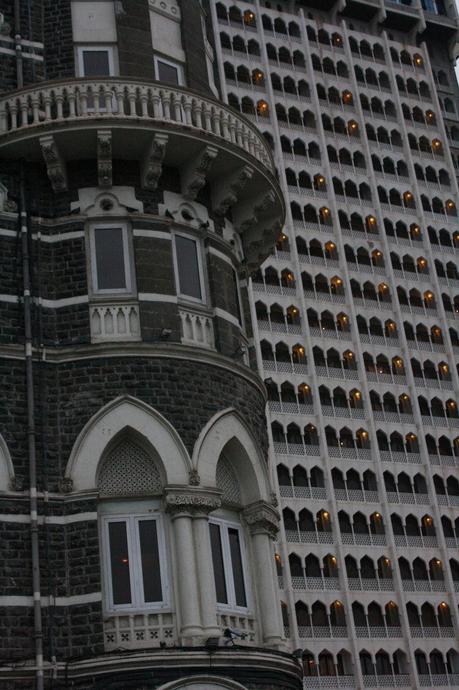 We explored the infamous Taj Palace Hotel, an impossibly luxurious spectacle that somehow managed to reopen only weeks after the horrific terrorist takeover of 2008. Despite plans to stay and people watch, we found that two cocktails would cost a frightening $45, and thus were quickly on our way. After Cambodia, Mumbai prices were a bit of a shock to the system. 
Our second afternoon, we decided to sign up for a guided tour of Dharavi, which is believed to be the largest slum in Asia. 60% of Mumbai's population lives in slums, and a local NGO called Reality Gives attempts to provide tours of Dharavi that are beneficial to the community rather than exploitative.
We were picked up from downtown Mumbai and driven an hour north, as our tour guide presented a background on one of the city's most historic areas. And while there were a couple moments where it was hard not to feel out of place and perhaps somewhat intrusive, the tour on a whole provided an indelible look into what could be described as "real" Mumbai.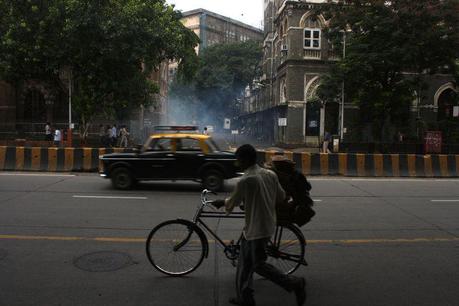 We wandered through the recycling districts, where plastics from literally all over the world are taken to be sorted, melted down into pellets and re-formed, watched men embroider jeans and craft leather wallets in tiny darkened rooms that are later sold by the likes of Gucci and Versace, and sampled puff pastry and poppadoms that are baked, packaged and shipped throughout Asia.
Dharavi's industries have a reported turnover of $665 million per year, although the true figure is estimated to be much higher considering that not all production is reported to the government. We were able to peer into several schools and homes, meet a few families, and also observe some of the work Reality Gives does in the area, including the recent development of an English / computer / soft skills program for local children and adults.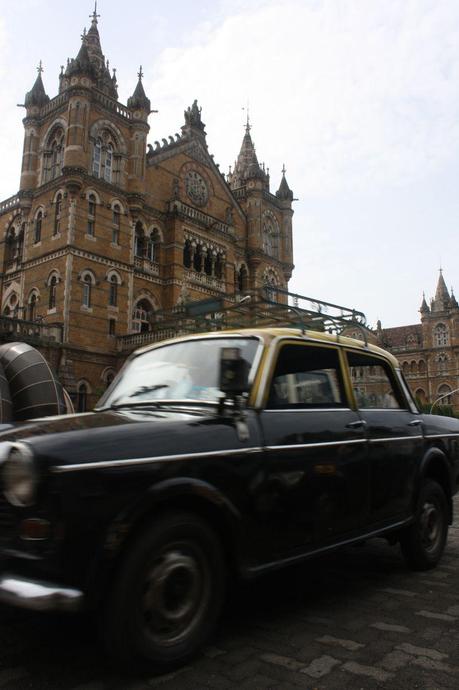 Our afternoon certainly proved that there is much more to Dharavi than poverty, and we emerged with a real sense of the community of the area, as well as a keen appreciation for just how lucky we are, on so many levels. Returning back to our light-filled, air-conditioned hotel that evening was a surreal experience, and we spent much of the evening reflecting on what we'd seen as well as the complicated ethics surrounding the concept of "touring" the lives of people so much less fortunate than ourselves.
It was a completely stimulating two days in Mumbai – and I'm so glad we were still able to spend our first days in India here, despite some initial fears after the bombings last week.
After an excellent several weeks traveling with Mai Lynn, James and Drew in Cambodia, we're now meeting up with my brother, Nicholas, for a few weeks exploring southern India. We'll be spending time in Goa, Hampi, Bangalore, Kochi, Kumarakom and Kovalam, before Nick leaves and Jesse and I fly north to Delhi, Agra, and other locations yet to be determined…
Should be an exciting, curry and monsoon-filled end to the summer.