With fall fast approaching, I am now in full swing crafting mode!!  For the craft show, I decided to do some of the embroidered blankets that have been selling so well at work.  There is so much snuggle flannel in my fabric stash; this was the perfect way to use up my stockpile!!
For the first blanket, I found some adorable Noah's ark designs.  Usually I embroider on anti-pill fleece; however I am trying a new version of the blankets for the craft show.  Now I am using flannel on both sides and plan on using a satin blanket binding around the blanket to finish it off.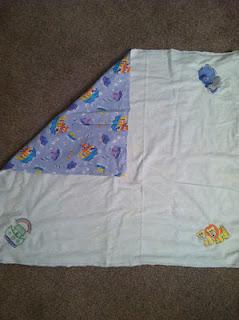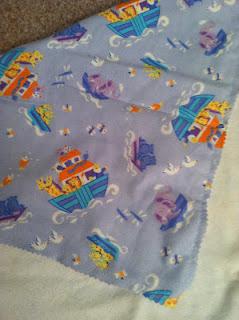 The animals are too adorable - but I would change the colors used for the zebra's if I use the same designs again. The zebras looked cuter in my mind then in reality!!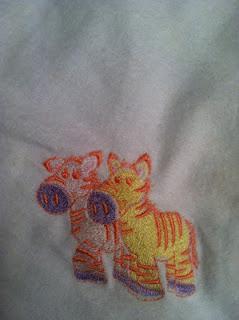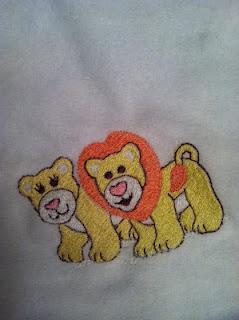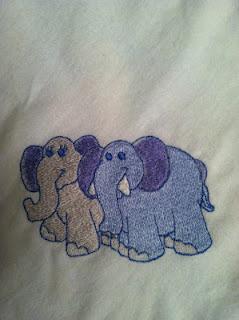 You can't have a Noah's ark blanket without the ark!!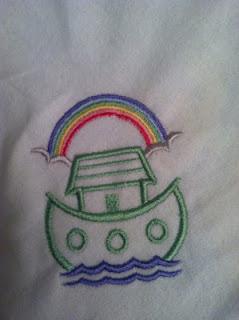 Next step, I just need to find some blue satin trim to make complete the look.
Happy Crafting!