Twitter is launching a new enhanced client for iPhone and Android. Along with that they are revamping the web version making the native client Apps and the web version look almost identical. So now you can have the same web experience on your device thus simplifying the user experience.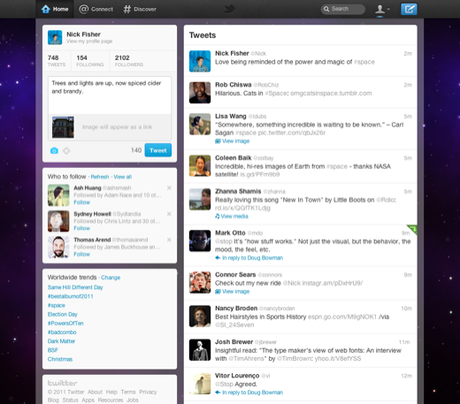 The new twitter home page has completely changed and there are three new buttons on the top of the page -
Home, @Connect and #Discover.
@Connect
shows our @Mentions and shows our interactions in a collapsible thread format.
#Discover
shows what's trending on twitter and shows the stories, videos and photos related to that.
Check the video demo after the jump.
How to get the Twitter #newlook now!?
- Download the latest version of Twitter for iPhone or Twitter for Android
- Login to the Apps and refresh your web version of twitter on your computer.