HOLLYWOOD—Lately, everyone is turning to Twitter, either for breaking news, announcements or just plain to vent. Everyone from President Obama to Anderson Cooper are on Twitter. The trend is definitely growing. The popular microblog is not that hard to grasp. It's all about communicating with messages in 140 characters or less.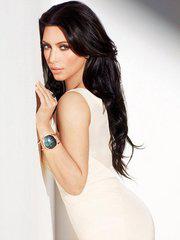 Kim Kardashian photo Courtesy of Facebook

Most celebrities love to be on Twitter because they can either confirm or deny rumors. They can actually speak the truth or even promote their latest movie or TV show. For the average Joes, they don't understand Twitter, so they refuse to sign up for an account. As Twitter continues to grow, with more and more people signing up, you'll read the latest news or trending topics. You've read about the upcoming wedding of Kim Kardashian on August 20, 2011 to Kris Humphries. The bridal shower took place at Live Nation Chairman Irving Azoff's daughter Shelli's home in Hidden Hills, Calif. The ladies then flew out to Las Vegas for a bachelorette party. Is Kim Kardashian trying to top Will and Kate's wedding? According to published reports, Kim Kardashian is going "over the top" with her wedding gown. The cake is most likely from Hansen Cakes in L.A.

In the Kardashian family, we have noticed that they just love the letters K and B. They have Kris Jenner, Khloe, Kourtney, Kimberly, Kylie and Kendall. The men have the names Bruce, Robert (Bob) and Brody. Those are the well-known members of the Kardashian/Jenner family.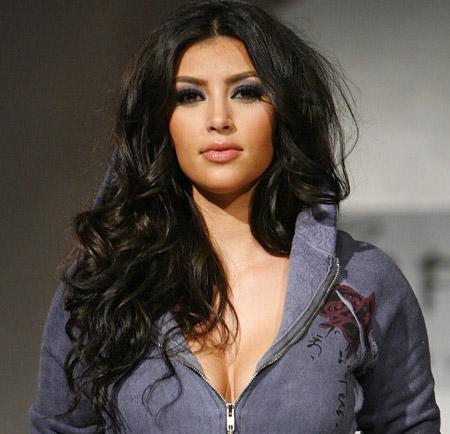 Kim Kardashian.

The Kardashian sisters Khloe and Kourtney want to fatten their bank account even more, so they revealed their new nail polish collection due out sometime at the end of the year. They have 14 nail colors in their Kardashian Kolors Nicole by OPI collection. Some of the colors range from a seductive red to a soft-pale pink with names like: Kendall-ed Up, Sealed with a Kris, Khloe Had a Little Lam-Lam, Kim-pletely in Love (for the bride), Listen to your Momager, Wear Something Spar-kylie, well, you get the idea. At least they won't break our banks, as they run about $7.99 each.

Let's see if they will be mentioning the nail polish collection on Twitter. The microblog continues to be a mystery to many as to how it survives without ads. The key to the success of Twitter, besides having the world's most powerful people signed on as Twitter users, is the fact that the site is the perfect vehicle of communication.

Rose's Scoop: Lindsay Lohan, 25, is planning on jump-starting her halted career by playing the wife of John Gotti Jr. in a new flick. She'll begin working sometime in October.