Twitter users can subscribe to email letters on the people profiles they are following.
This subscription feature will let users signup and receive emails.

Other people are at: Twitter Tip Jar: New Way to Make Money with Twitter

Twitter has recently acquired Revue, and Revue technology is behind the new Twitter Subscribe button.
Once the user signup, he will start receiving emails associated with that account.
Subscribe button will display below the user profile.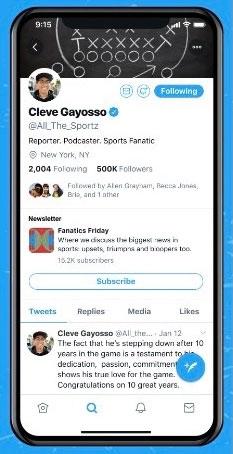 Here is what Revue shared about this feature:
On Twitter, users will also see the name, description and number of subscribers.
There the user can check the sample issue by clicking "Read a Sample Issue."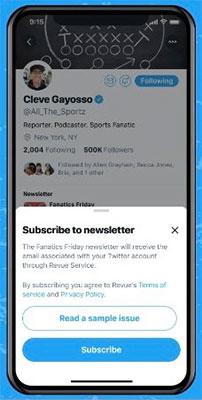 User also has to check email and click on the email subscription confirmation link.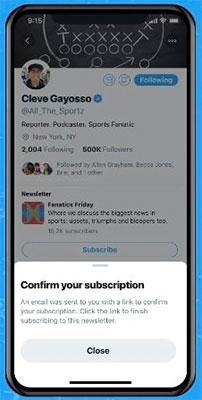 After subscribing, the user will see a notice telling that the email address will be sent to the creator.
In the next few weeks, Revue users will start seeing this feature.
A Revue newsletter user can activate the email subscription feature for Twitter.
This feature will also help to avoid accidental signups.
Revue users can send free or paid newsletters. Twitter will take 5% of revenue from the paid newsletters.
Who can use this feature?
It will also help Twitter users to monetize email newsletters.
It is a good feature as it will help you to build an email list using Twitter.

Android and desktop users will start getting this feature first, and later it will work for iOS users also.
Paid email subscription will be more beneficial if you integrate it with Twitter blue.
Launch Date:
There is no official launch date of the Twitter email subscription feature.
Twitter users can also try the same by clubbing Revue with twitter Blue. Again, this will increase value for the premium members.
Conclusion:
Twitter Blue is a premium feature on Twitter that gives exclusive features to the users for a small fee. It is already running in some countries.
YouTube Premium and Amazon prime are the perfect examples of how brands offer premium features by charging a small monthly fee. Brands also pay content creators for their contribution to the brand or channel.
It is still too early for Twitter to do everything.
Do you want to know more....
So we are keeping an eye on every update for you.

If you still have questions? Share via comments.
Stay tuned with us for latest Twitter Updates.
Find this post helpful, don't forget to share it!
Other Handpicked Social Media Guides for You;