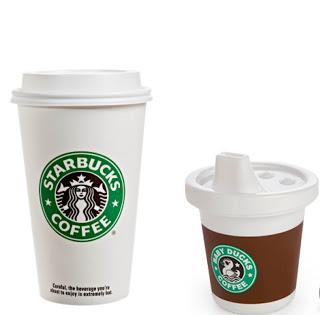 Because A Fashionable Baby Is A Matching Baby 
The newest fashion trend is one you can only be part of if you happen to have given birth within the last 5 years. I'm not talking "mom jeans", or one piece bikinis (so sad), I'm talking about #TWINNING, the phenomena of dressing your spawn in similar or sometimes identical designer outfits. You may not know that designers and large retailers are currently in the habit of making pint size outfits that emulate their adult size versions. You can find these adorable mathcy-matchy outfits anywhere from Zara, to Doc Martens, and Nike.
Wanna have your coffee and also let your little one sip one too? Wait, why would you do that? Now you're taking twinning a bit too seriously, BUT you could just give them this adorable sippy cup
Bloggers, editors and basically all fashion royalty do it. I know you are dying to do it too. So I scoured the net to find outfits, accessories and shoes that can help you achieve the perfect #Twinning look.
 (from clockwise)
Hudson's Bay stripe sweaters not just for mama + baby but for daddy and the family pet too!
H&M Studio faux fur coats. And the best part is the Women's style is only $199

Kate Spade women' s and children's Fox cold weather accessories
Zara overalls for mama and baby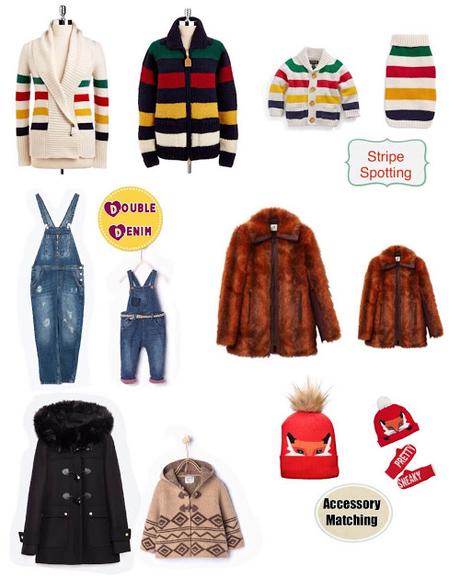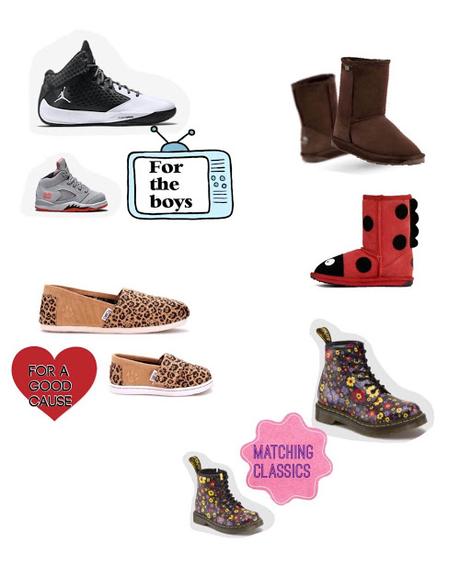 Nike Jordan's in pint size and full Daddy size.
Emu Australia these have to be the cutest "creatures" ever, mommy will be jealous
Union Jack Boots – Doc Martens for babies!?! Best idea ever! Union Jack has a great selection for mom and dad too.
Toms "One for One" charity is reason enough to buy one for you and one for your little.