Our youngest Cat, Twinkles is just over a year old and always full of energy. She loves helping us on the pond, although perhaps her definition of the word "help" may need a little amendment!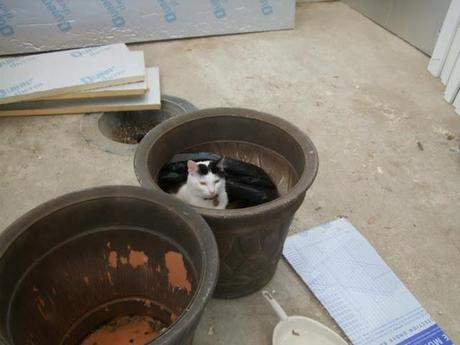 They won't see me if I hide in here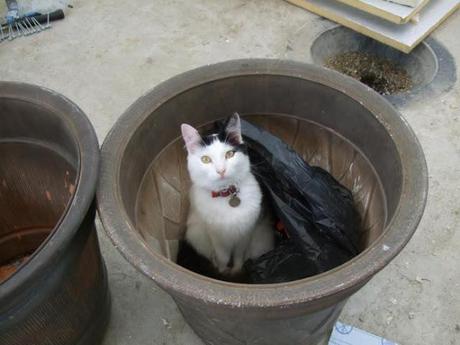 Oh no, they spotted me...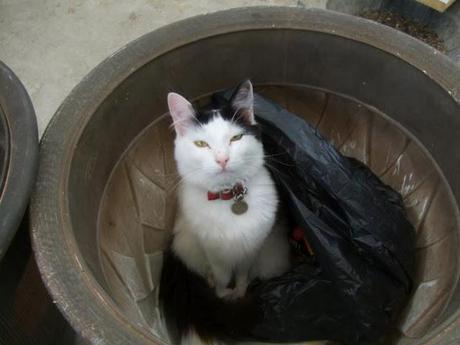 If I give them my best scowl that will teach them...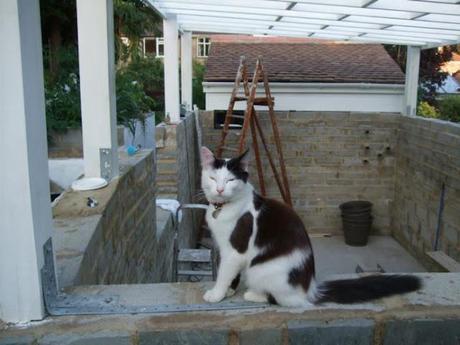 Hurry up I want to go fishing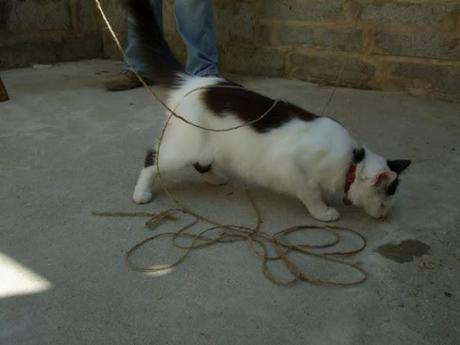 Whats this string doing here?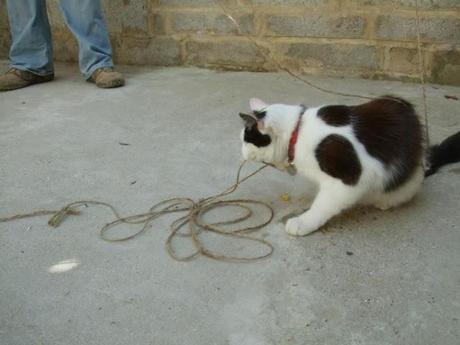 I think I'll tidy it up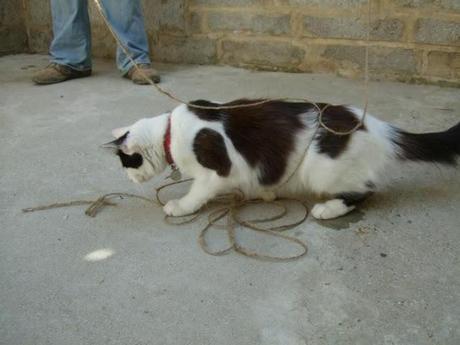 Or maybe I'll hunt it...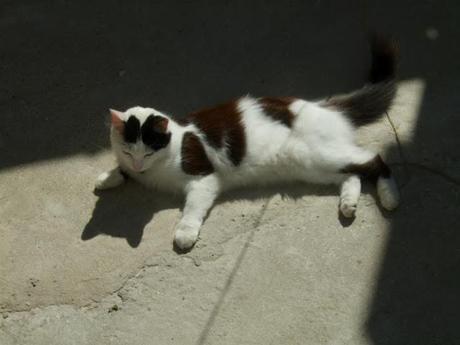 Hunting string is very tiring
All through this summer she has been a constant 'assistant', scrambling up ladders, climbing over the pergola and more often than not begging for fuss and attention.
She usually chooses an awkward moment to decide its cuddle time, and has been known to climb up us, digging her claws in to get a good hold until she gets the cuddle she is after. 
I'm sure we are not the only bloggers with gardening companions, it would be great to hear about your helpers too!
Gaz :)