As we mentioned yesterday, the final movie in the Twilight series opens tomorrow night. A lot of people planning weddings today had their aesthetic informed by two big works of magical fiction, Harry Potter and Twilight. So, we thought we'd set these two wedding themes up in one of our cage matches.
The Twilight movies are all about romance and a sense of the old fashioned. Edward, the hero, gets all sparkly and pretty in the light and so there are frequently romantic outdoor settings in Twilight themed weddings, such as seen in this picture from Postcards and Pretties.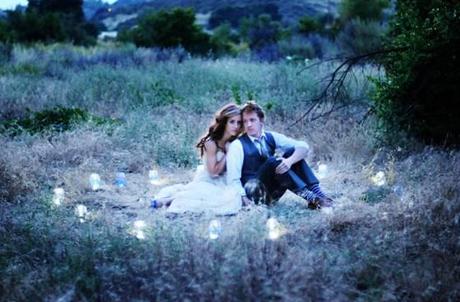 Lush qualities are a must as seen in this image from the movie itself.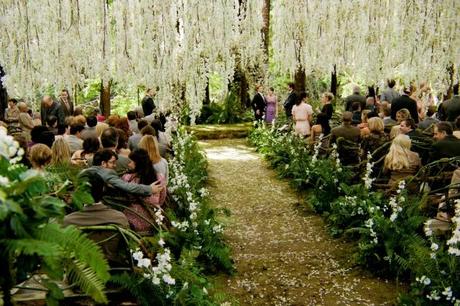 The colors red and black feature heavily in Twilight, and in Twilight themed weddings as seen in this inspiration board from Want that Wedding.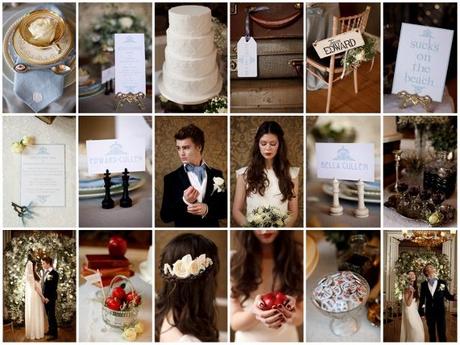 Harry Potter weddings on the other hand have more of a sense of magic and whimsy to them!
These vintage key escort cards take seen on Green Wedding Shoes take inspiration from the book and still seem wedding appropriate.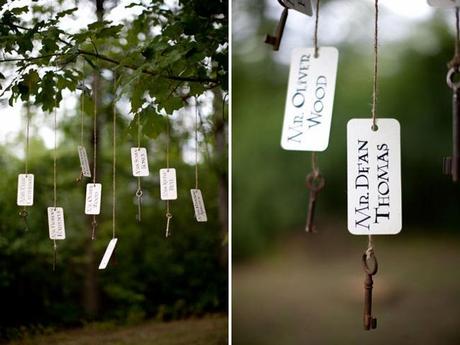 As with Twilight weddings, there's a sense of over-abundance and lushness, but the feeling is more ornate and less romantic, as seen in this Tablescape from Rock the Aisle.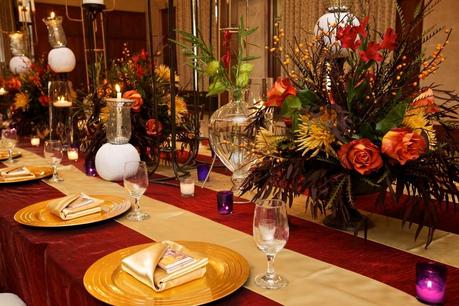 What do you think? Do either of these wedding themes appeal to you? Let us know in the comments.