What do Twilight and True Blood have in common, besides being based on books series' about vampires?
Look no further! We have some interesting news and spoilers in the latest…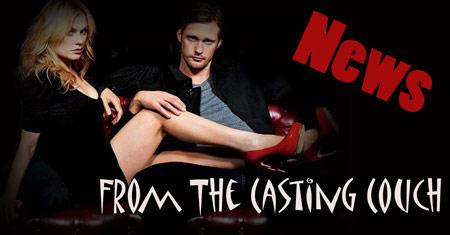 Deadline.com is reporting that they have cast another vampire role on True Blood!
WARNING: If you don't want to know – please don't read below!
This is what they said;
EXCLUSIVE: Christopher Heyerdahl, who plays an ancient vampire in the Twilight Saga movies, will now play one in another screen adaptation of a popular book series — this time on TV. Heyerdahl is joining HBO's hit vampire drama True Blood in a recurring role. He will portray Dieter Braun, an ancient, powerful vampire who plays a large part in the intelligence of the Authority and especially enjoys enhanced interrogation. That is familiar territory for Sanctuary alum Heyerdahl, who played the ancient Volturi vampire Marcus in three of the Twilight movies: New Moon, Breaking Dawn Part 1 and the upcoming Part 2.
We know from previous spoilers, that there will be some kind of device used on two individuals…if this character loves "enhanced interrogation" – we can only assume, it means that they will be torturing two vampires with these "devices".
My hope is: one of these tortured vampires is Bill…but if that happens, then Eric *gasp* will most likely be the other.
What are your thoughts? Share 'em below!
Advertisement