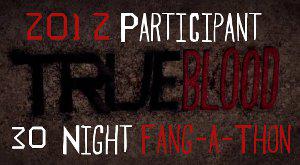 For tonight's (Day 18) fangalicious Fang-A-Thon 2012 post, I thought I'd share some spoilers TV Guide is revealing in their newest issue, which will be released on Thursday, May 31st. The issue is dated June 4-10, 2012.
WARNING: If you don't want to know – don't read below!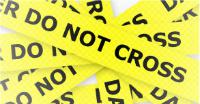 Below are the scans of Matt Roush's article in this issue.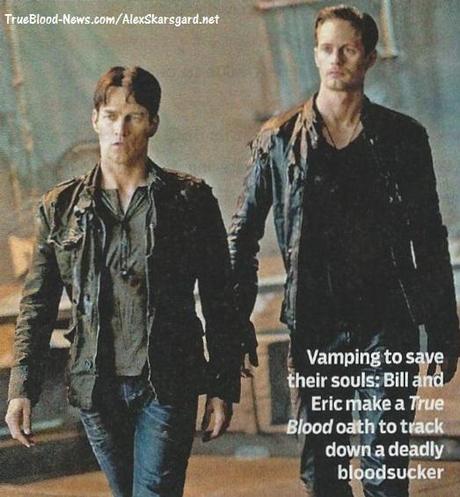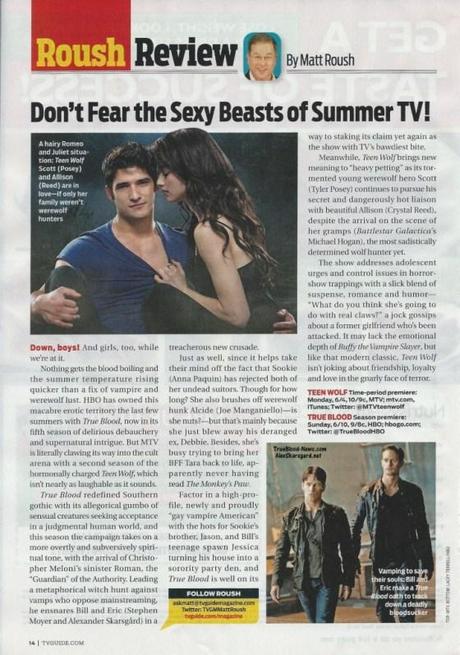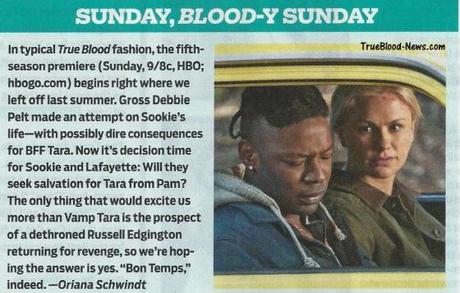 Special thanks to askarsgard.com for sharing these scans!
As an added bonus – TV Guide also revealed this little spoiler in their Mega Buzz article!
I can't wait for True Blood to come back. Is Tara dead? Please say yes. I am so over her. — Denny
NATALIE: We literally can't answer this question, lest Alan Ball has us all staked. But we can tell you that the title of the season premiere is "Turn! Turn! Turn!" which is a song of Biblical extraction about profound change, like, say, dying, becoming a vampire or declaring your true sexuality. All three of these things will happen during this hour, but the question is: To whom? (Answer: Not all to the same person.)
Hmmm…sure sounds like we have a lot to speculate on the next couple of days!
Not to worry though…Michael Ausiello will probably tell us more, once he's finished watching the first four episodes of True Blood, which he received in the mail earlier today! Check out what he shared on his Twitter page!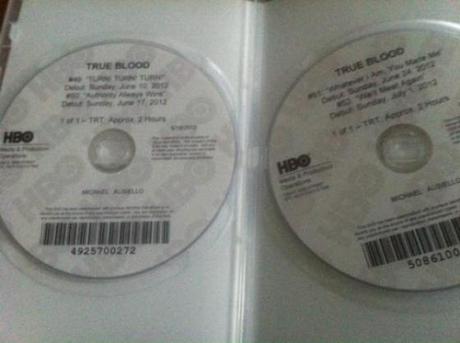 ME=WANT *sobs* Wish we could receive these too!
Thoughts and speculations? Feel free to share 'em below!