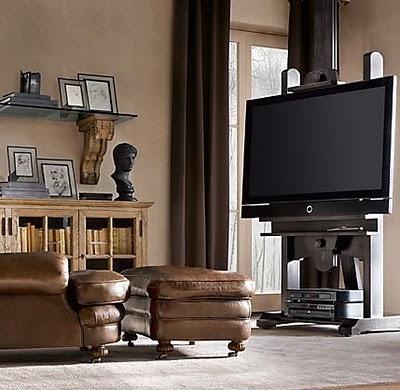 I am not quite sure how I feel about this way to hold a TV but it is clever.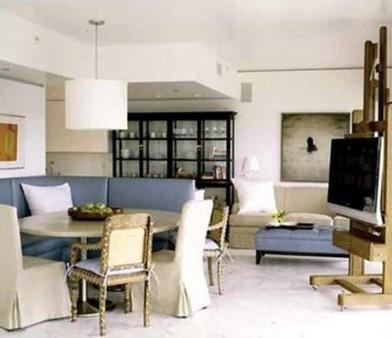 I would imagine that it is slightly difficult to disguise the tangle of cords in this situation. Barring that problem, I would love to be able to roll the whole thing right out of sight when necessary.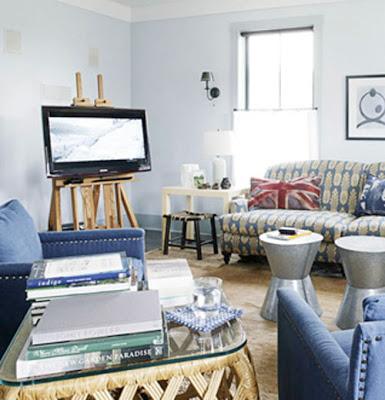 Tell me. What do you think?  Oh and Happy Valentines day!