Much as I love my bright pink, orange and red lipsticks, there are times when I crave a subtle no-fuss look that makes me feel fresh, understated yet polished enough for work. Brights simply do not make the cut at times like these, especially when I'm bogged down by the oppressive heat, so I either go for a quick-fix light rosy look or when pinks get too repetitive, I shake things up a bit and put on my "naturally glowing" neutral face! ;) I'm going to let you in the secret today - my favorite makeup look for conservative work-meeting days and for times when I can't bear to wear yet another pink/coral/red on my lips. It's going to be quick and simple - Lazybirdie style - so here you go!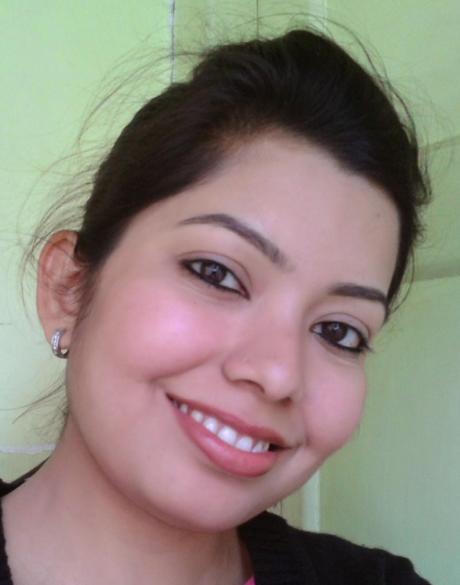 Products Used:

1. Biotique Bio-Seaweed Anti Fatigue Eye Gel (not pictured)2. Just Herbs Fruity Firmskin Skin Radiance Cream (not pictured)3. Biotique Bio-Redwood Naturally Tinted Moisturizer - Olive (not pictured)4. Avon Ideal Luminous Pressed Powder - Medium Wheat5. Avon True Color Powder Blush Molto Mocha6. Lakme Eyeconic Kajal - Black7. Maxfactor Eyebrow Pencil - Ebony8. Maybelline Colossal Volume Express Mascara - Black (optional)9. Anna Andre Deluxe Creme Lipstick 40110. Lakme Aquashine Lipcolor - Fig
Technique:
Face:1. Cleanse-tone-moisturise as per routine. Apply eye-gel to soothe the eyes.2. Apply a pea-sized dollop of Biotique Tinted Moisturizer with fingers and palms on the face and neck. Make sure it is properly blended and fully absorbed into the skin. In case of marks and pigmentation, apply a little bit more on those areas. My t-zone is a problem area so I follow this rule in place of a separate concealer.4. Dust some powder over the face and neck to set the base. Lightly dust some powder on the eyelids upto the browbone and on the under-eye area too.5. Use a dusty peach blush to add some color to your cheeks - I used Avon blush in Molto Mocha that's excellent as both blush and contour on my skintone (MAC NC40).
Eyes:
6. Take the black kajal, tightline the upper and lower waterline and apply a thin line below the lower lashline.
7. Apply just one coat of mascara on both top and bottom lashes. When short of time, I skip this step altogether, with no major visible difference to the whole look.
8. Fill your brows and groom them into shape. Don't 'draw' artificial brows - just fill in any gaps which might be there with light, short strokes and comb them to blend.
Lips:
9. Apply an earthy toned neutral lipstick, and lightly dab some clear or similarly coloured gloss on the center of the lips. I used n*de rosy brown lipcolours (listed above), you can use light earthy shades that suit your particular skintone.
10. We are done!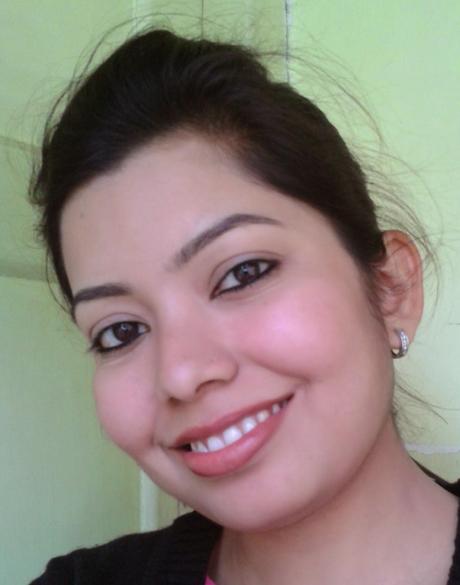 Some tips:

1. Since the overall look is quite mellow - mainly because of the subtle lipstick - it is important to define the eyes and brows properly. If you are comfortable with liquid liners, you can add a thin line on the upper lashline for added definition.
2. While applying blush just use a teeny bit more than you would normally apply as the color on the cheeks helps to counteract any sallowness due to the lipstick and makes the look more fresh and vibrant.
Hope you find this little tutorial helpful. Would you wear this look on a regular basis, or is it just a one-off thing for you too? Do let me know in the comments :)