I had the honor of creating another baby blanket for a coworker. She did not have any theme in mind, just that it had to be for a boy. I love having so much freedom to come up with a cute blanket!! To start, I rifled through my supply of baby flannel and found the perfect turtle material. Who doesn't love adorable turtles?! I knew I could find the perfect embroidery designs with baby turtles.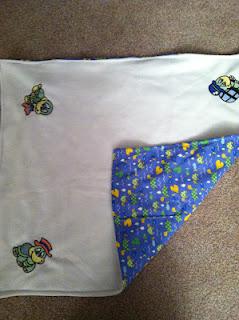 The back of the blanket is a blue turtle pattern snuggle flannel and the front is a white anti-pill fleece.  Three of the corners are graced with these super cute turtles; while the fourth corner contains a message to the new baby.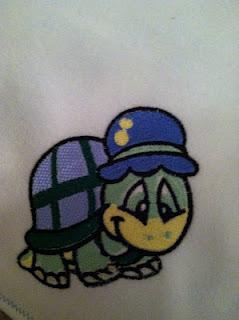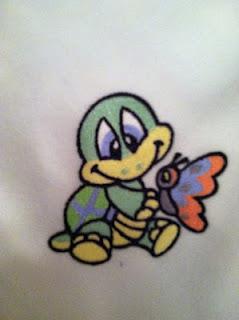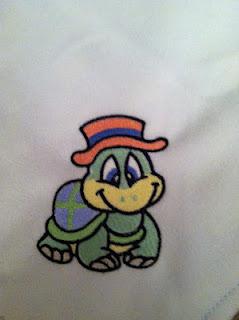 Overall this blanket took me approximately 4 hours to embroider and sew together - but it turned out so cute it was worth the time! 
Happy Crafting!!