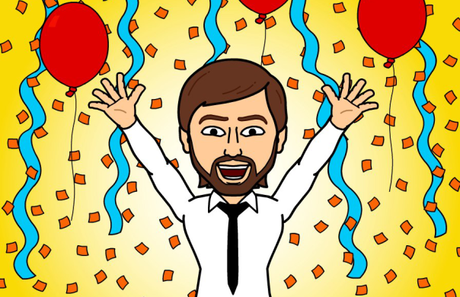 On Thursday I turned 31 years old – it wasn't so bad, I highly recommend (if you haven't done it already) that you give it a shot.
I have to say (because it has to be said) that I was completely overwhelmed by the Facebook posts and tweets and text messages that I received from friends and family wishing me a happy birthday. You are all fantastic people and should be recognized as such.
Note: Special award for surprise goes to my little brother Kevin who called me from Kelowna and sang Happy Birthday to me while I sat at my desk in the office. It was both hilarious and appreciated.
I was also blown away by the turn out at Lou Dawgs for karaoke. There was so much plaid and even more country music-  and the smiles and laughter were just plain awesome.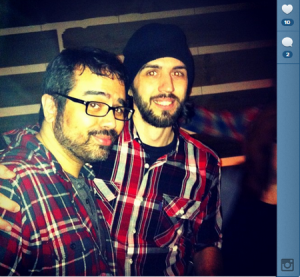 Here's an example of the awesome plaid display that was all over the bar. How great do Mr. Carlin and I look? I mean, for serious!
I'd also like to thank Jason Rolland for indulging me with country night and the staff at Lou Dawgs for taking care of all of us.
And to everyone who sang a country song, whether you knew a country song before this week or not, thank you. It was like being in a small town, beer soaked bar – and I loved every minute of it.
I got to hear friends sing Lonestar, Juice Newton, Rascal Flatts, Shania, Dixie Chicks, Sheryl Crow, Josh Turner, Paul Brandt and I sang Toby Keith, Tim McGraw & got to help friends with Garth Brooks and Kellie Pickler.
Thank you all. Very much.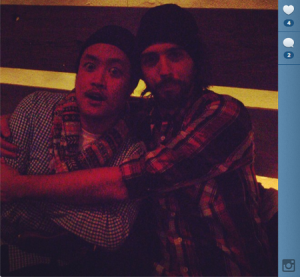 I would also like to say thank you to everyone who donated money for Ashley Gibson and Life is Sweet, Even in February. With all of your help we were able to raise $115 that will go to CAMH to help with mental health and addiction programs. This is what community can do. This is what our community did. This is what I know our community can continue to do when we need to.
If you weren't able to make it to Ashley's show or karaoke and you would like to do what you can to help a great cause, you can donate here -> supportcamh.ca/ashleygibson
Ladies and gentlemen, it comes down to this, and I've said it a million times and I'll say it a million more, I'm lucky.
I'm lucky to have made great friends and have a supportive family and to enjoy life. I'm lucky to be loved and to feel comfortable to share the love that I have for others.
I hope that on your birthday (and every day) you feel lucky too.
Stay awesome!