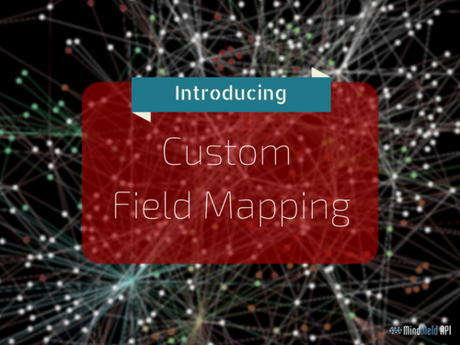 Knowledge graphs are the essence of intelligent search. With our new custom field mapping feature, you can take advantage of this rich semantic technology by turning your website into a knowledge graph full of millions of entities. As a result, the quality of your search results are amplified because we can encapsulate more of the meaning behind your content.
Custom field mapping lets you tell our semantic crawlers how to extract any piece of information from any website that you choose. To use the feature, you first have to analyze your website and develop a piece of code, or fieldmap. You then upload the fieldmap to our Crawl Manager, which will tell our crawlers how to extract the data from your website.
In order to help you create the fieldmap, we've built a Fieldmap Testbed tool that lets you develop and test your fieldmap on any website before you upload it to our crawlers. You can then use that data as fields in your own tailored knowledge graph. 
We're excited about this feature because it expands what is possible with customization. The ability to extract any field you'd like from a website enables your document collection to be extremely personalized. It also lets you deliver more meaningful search results, since we can now understand the connections between each kernel of content on your website.
Read up on custom field mapping feature and then take our Fieldmap Testbed for a spin!