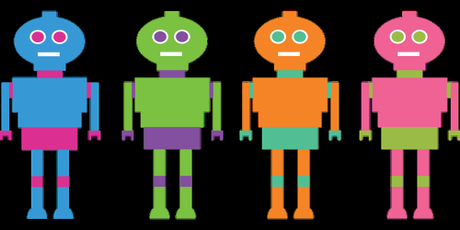 "As profound an impact as previous shifts we've had," Microsoft's CEO called it the company's Build conference. "It's a simple concept, yet it's very powerful in its impact. It is about taking the power of human language and applying it more pervasively to our computing."

There's been a lot of talk and movement around conversational interfaces lately - and it keeps amping up. One week after Nadella's provocative keynote, chat platform Kik introduced its Bot Shop (with partners like H&M and Sephora), and Taco Bell released its Slack-based Tacobot into the wild. Then last week, a new storm of industry excitement was kicked up: chatbots are arriving on Facebook Messenger.
In case you've dodged the media buzz and need an explanation, a conversational interface is a UI that simulates real human conversation - the kinds of interactions that might be had with a salesperson, barista, customer support representative, and so on. Instead of navigating menus or typing keywords, conversational interfaces interact with people on their own terms, in the human language that feels most natural to them. And they're getting huge.
Whether they're voice-based, text-based, or offer some combination of both modalities, conversational interfaces are predicted to experience significant growth over the coming years. ( Some even put forth the argument that CUIs - conversational UIs - may supplant the graphical user interface altogether, while others believe in a hybrid approach.)
How will we primarily interact with technology and brands in the future? Many aspects of this question still remain inconclusive, but we can expect these upcoming months to yield greater clarity. However, this is what we do know:
The Amazon Echo is showing tremendous popularity, and our own research suggests voice will be a key means of interacting with technology in the home. As we move toward a web of interconnected devices and away from silo'd devices with large screens, the role of voice in IoT is likely to grow. Voice solves the issue of increasing device functionality without adding cumbersome buttons and displays to streamlined designs.
All the major tech companies are centering their strategy around natural-language user interactions. All of these companies - Facebook, Google, Microsoft, Apple, Yahoo, Baidu, Amazon - believe that this is where the future of human-computer interaction is heading.
Nearly every week, a new major brand comes out with its own conversational assistant. This is true across every major vertical, from media to food to travel to retail to finance (all those linked examples were announced since February). If this pattern continues (so far, all signs indicate that it will), it will soon be expected for all major brands to offer an AI assistant for customer interactions.