My Dad at about the time he became a Bevin Boy

I've written before about how I believe in fate - or chance - whatever you want to call it, so this week's blog was right up my street.  There have been numerous times in my life when one event has set off a chain of others.  I love the way this can happen.  As in the film, Sliding Doors, I'm always aware that one decision can send things flying in a different direction. In my case, there has usually been a happy ending. 
This morning, pondering on what to write for this post, I spoke to my dad about an incident he'd told me about in his earlier life. I was thinking I might include it in the post. As we talked, I was impressed with his memory of events, the details that had obviously stuck in his mind. In passing, he told me he'd once written it all down and if he could find it he'd send it to me. 
Half an hour later (after a few blips and phone calls) an email appeared in my inbox. My intention was to include some of the story in my post, but having read it, and been transported back to the 1940s, I took the unprecedented decision to include the piece in its entirety. It was written in 2011, and the only amendments are that he has now been married sixty eight years and has eight great grandchildren, and two step great grandchildren. 
So here, without further ado is dad's account of a Turn of Events that began in 1943. (With apologies for quality and different sizes - they were sent as PNG files and try as I might, I can't get the images of the pages the same size)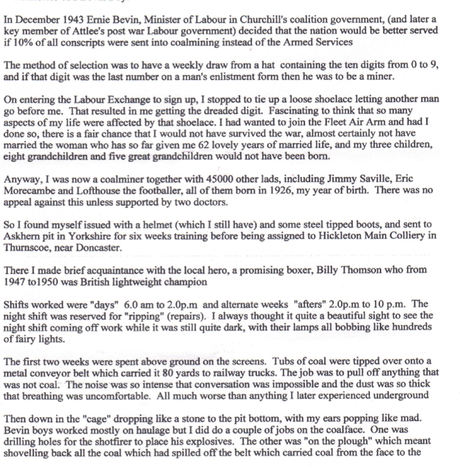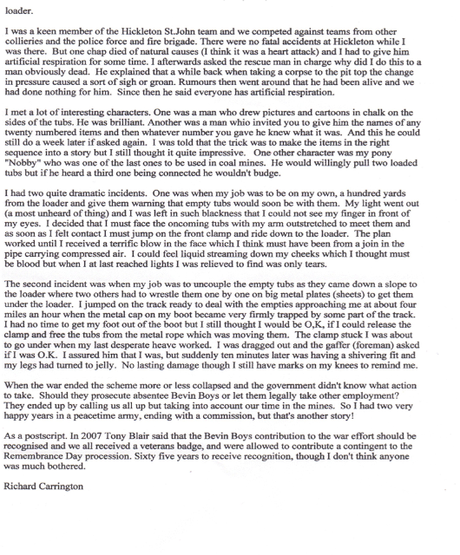 The Reason I am Here by Jill Reidy 
Who would have thought
That a loose shoe lace 
Could have caused such a turn of events?
The serendipity of a random digit 
The lace undone
That decision
To stop and tie 
While others overtook 
And sealed their own inevitable fate 
Is the reason I am here 
Once a pacifist
That eager boy 
Dreaming of the fight
To save his country
Initial disappointment 
A small price to pay 
For seventy more years
A wife and family
And a life well lived
Scarred knees 
The only reminders 
Of a lace untied 
The decision
The lucky pause
That changed the course 
Of a young man's life 
And the reason I am here
Thanks for reading      Jill
Email This
BlogThis!
Share to Twitter
Share to Facebook
Reactions: