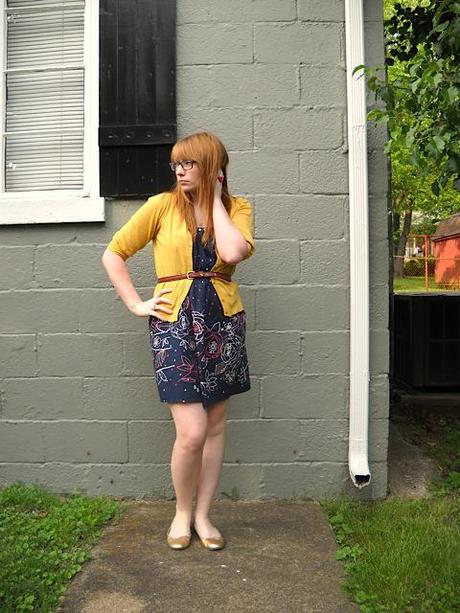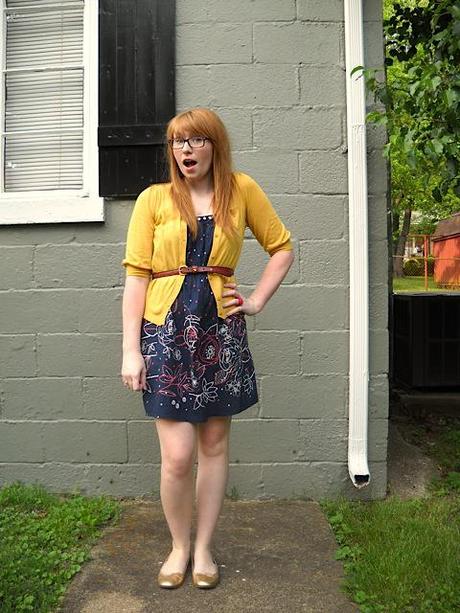 So what does one wear on her first day back into the world after being stuck in bed for almost four days.  Well this.  I've actually worn this outfit before.  Last time I put this combo together, it wasn't 90 degrees out.  To be honest, I liked the first one better.  Looking back, I should have belted under the cardigan.
Oh, and sorry, I'm not ready for my close up yet.  Being sick wreaks havoc on my skin, and trust me, you don't want to see that yet. 
Cardigan: Target
Belt: vintage
Dress: thrifted
Shoes: Banana Republic, via TJ Maxx
PS- Did anyone see Glee last night?  That first number, gave me chills!  Amazing... it inspired the title of this post!