The sequel to Perking the Pansies is the story of our lives weaved in between those around us. For a good few months, act two of our emigrey tales had the working title of The Sisterhood. Why? Well, the overwhelming majority of our big hitting cast, emigrey and Turkish alike, were female trying to steer their own course in a man's world – some sailed off into the sunset while others floundered on the rocks. From the start the title seemed a fitting choice. The sisters were the main event while we were the spectators. But, as the book went from story board to page, it became increasing clear that we weren't mere voyeurs and the story wasn't just about the Bodrum Belles we lived among. The bigger picture was about change and moving on – for them , for us, for Turkey. So ladies and gents, I give you a new working title:
Turkey Street,
Jack and Liam's Bodrum Tales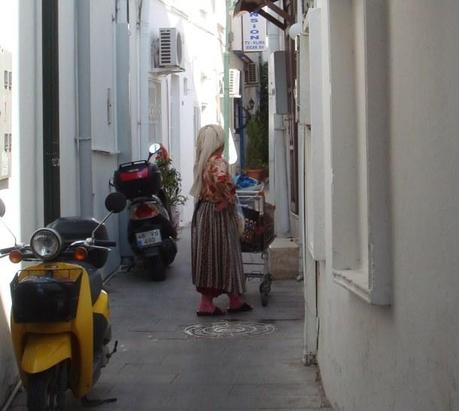 Six months into their Turkish affair, Jack and Liam, a gay couple from London, took up pole position in the oldest ward of old Bodrum Town, Turkey's San Tropez. If they wanted to shy away from the curtain-twitchers, they couldn't have chosen a worse position. Their terrace overlooked a harried, time-worn street like the balcony of Buckingham Palace and the middle-aged infidels stuck out like a couple of old drunks at a temperance meeting. Yet, they were welcomed into the fold by a flamboyant mix of feisty locals and the Bodrum Belles, veteran expats who drank them under the table. Hop aboard Jack's rainbow gulet as they navigate the choppy waters of a town on the march and a national resurgence not seen since Suleiman the Magnificent was at the gates of Vienna. It's a sweeping tale of passion and betrayal, broken hearts and broken bones, love and loathing, sin and salvation, ruins and relics, playful waiters and frisky rent boys, dirty politics and the dawn of a new Ottoman era. But would the corrosive secret that lay at the very core of Jack and Liam's sainted existence capsize the dream?
If you'd like to know when Turkey Street is available to buy, please click here. I thank you!