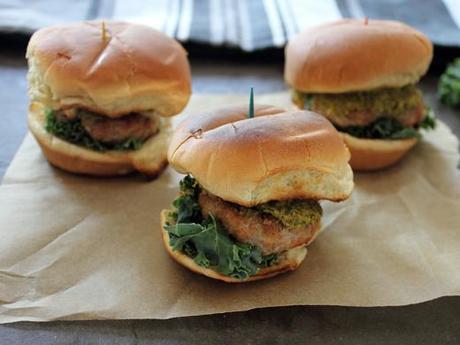 I'm generally okay with getting older.  Some people desire the ability to time travel back to high school, longing to be 16 again and rejoining cheerleading squads and all that jazz.  I'm not one of those sorts.  I have the "older is wiser" philosophy of life. However, while I don't wish to relive the past, I do wish I possessed the ability to stop myself from doing certain things.  But I digress.

One of the things I'm not okay with is my waning lack of enthusiasm for thrill rides.  And more specifically, roller coasters.  There was a time when I absolutely could not wait to be tall enough to go on a roller coaster, and as soon as I became tall enough, gleefully and joyfully rode those roller coasters.  I considered my love of roller coasters as an integral part of my identity, akin to being a reader or a person with brunette hair.

But now?  My love has has been frittered away.  I find them painful.  Painful.  Both physically, and now emotionally, as being tossed around in a tiny car appears to not be a kind thing to do to this almost 30 year-old body.  And emotionally, as this thing that I would look forward to doing each summer, this thing that I was always proud of doing, is no longer mine to claim.

One thing that will not wane, or I absolutely refuse to let it - is an enthusiasm for miniature foods.  I have fond memories of mini hamburgers (i don't remember calling them sliders at the time) being served by my mom. And absolutely loving their adorable size, a trait that never ceases to thrill me to this day.  Here we made little turkey burgers, and punched up their umami flavor with some tomato paste, Parmesan cheese, ground dried porcini mushrooms and Worcestershire sauce.  The patties were moist (we may have had a casualty) but it is worth the trade off.  Topping them with a slice of Parmesan and a roasted broccoli spread punches up the flavor, while raw kale adds a bit of crunch. A food for the ages.

And if you are obsessed with the idea of miniature burgers and need more recipe ideas, Cooking Light has you covered! This slideshow here features all sorts of these mini sandwiches - from Bacon and Cheddar to Beet and Brown Rice! Endless possibilities!


Ingredients


For the turkey patties:
20 ounces ground turkey
1 teaspoon ground dried porcini mushrooms (run the dried mushrooms through a spice grinder)
2 teaspoons Worcestershire sauce
1 tablespoon tomato paste
1 tablespoon Greek yogurt
1/4 cup grated Parmesan cheese
1/4 teaspoon garlic powder
pinch kosher salt
freshly ground black pepper
For the roasted broccoli spread:
3-4 cups broccoli florets
4 garlic cloves
kosher salt
freshly ground black pepper
extra virgin olive oil
drizzle of lemon juice
2 tablespoons Greek yogurt
2 tablespoons olive oil
1 tablespoon of mango flesh
1 tablespoon lemon juice
1/4 teaspoon ground pasilla
2 tablespoons chives
1 scallion
cayenne, to taste
kosher salt and freshly ground black pepper, to taste
For the burgers:
12-14 miniature burger (slider) buns
slices of Parmesan cheese (I like using my y-shaped vegetable peeler for this)
kale leaves (tough stems removed)
cooked turkey patties
roasted broccoli spread


Instructions


To make the turkey patties: In a large bowl, mix together the turkey, ground mushrooms, Worcestershire sauce, tomato paste, Greek yogurt, garlic powder, Parmesan, salt, and pepper.  Form the mixture into small patties.  I get 12-14 patties from it.
To make the roasted broccoli spread:  Heat oven to 425.  Spread the florets and garlic on a baking sheet.  Sprinkle with salt and pepper.  Drizzle with olive oil and lemon juice.  Roast for 20-30 minutes, until browned.
Remove the broccoli/garlic from pan and place in bowl.  Add the Greek yogurt, olive oil, mango, lemon juice, pasilla, chives, and scallion.  Blend with an immersion blender (or put everything in a food processor to make the spread).  Adjust cayenne, salt, and pepper to taste.
To make the burgers:  Heat canola oil over high heat in a cast iron skillet.  Add the patties.  Brown one side (about 3 minutes or so).  Flip the burgers over and add a Parmesan cheese slice to each.  Keep the heat on high to brown the bottoms.  Cover skillet with a baking sheet or lid and turn the heat to low to finish cooking the turkey and to melt the cheese.  Once the burgers are fully cooked and the cheese has melted, remove from pan.
To assemble the sliders:  Place a piece of kale and a cooked burger patty on each bun.  Spread the roasted broccoli sauce on each before closing.