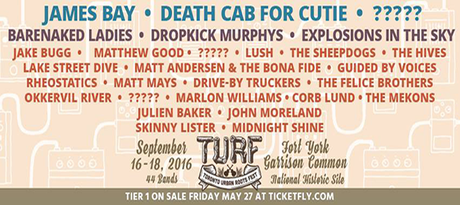 Awesome, 2016, Barenaked Ladies, Corb Lund, Death Cab for Cutie, Drive By Truckers, Dropkick Murphys, Explosions in the Sky, Fort York, Garrison Common, Guided By Voices, Jake Bugg, James Bay, John Moreland, Julien Baker, Lake Street Dive, Lush, Marlon Williams, Matt Anderson and The Bona Fide, Matt Mays, Matthew Good, Midnight Shine, Okkervil River, Skinny Lister, The Felice Brothers, The Hives, The Mekons, The Sheepdogs, Theostatics, Toronto Urban Roots Festival, TURF Entertainment, Music
TURF 2016 - September 16, 17, 18, 2016
It felt like it was a long time coming, and maybe that's because the folks at TURF were so good at teasing us. Today we got the first lineup announcement and it was worth the wait!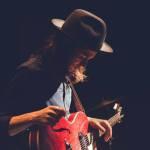 Headlining at the Fort York, Garrison Common will be James Bay, Death Cab for Cutie and ??? Yep, they're holding out, and it's killing us!
The announcement today included 25 acts, including three of my favourites, The Hives, Matthew Good, and Dropkick Murphys.
We've included a complete list of the announced artists, and TURF wants you to know there are 19 more acts to come, including a headliner. That's a whopping total of 44 bands.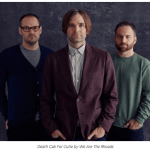 Heading into year five you'll notice some pretty big changes. There will be four stages, including a partially tented stage named Battle of York and there will be an indoor stage, inside the museum, named the Rebellion Stage. They've also shaken up the VIP experience.
"In past years, TURF artist guests, sponsors and upgrades got the same VIP amenities. In 2016 these folks will get their own VIP but not any front of house privilege. This means in 2016 the VIP area will be smaller and more exclusive to actual VIP ticket holders." -http://torontourbanrootsfest.com
James BayDropkick MurphysJake BuggLushThe HivesMatt Anderson and The Bona FideDrive By TruckersThe Mekons

Death Cab For Cutie
Barenaked Ladies


Explosions in the Sky

Matthew Good

The Sheepdogs


Lake Street Dive


Guided By Voices

Marlon Williams

Julien Baker

John Moreland
Skinny Lister

Midnight Shine
Matt Mays

Rheostatics

Okkervil River

Corb Lund

The Felice Brothers


Tier 1 tickets are on sale at ticketfly.com with General admission, VIP, and Master Pass options available. There will also be a limited number of single day tickets on sale in June.
You can get your TURF 2016 tickets here!
Check out the details for the TURF Club Bonus Series which include shows at The Horseshoe Tavern and Lee's Palace September 15-19. Purchase of a Master Pass guarantees admission to all TURF Club Shows.