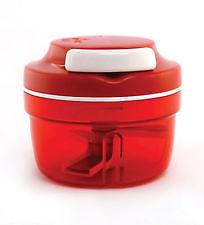 Like almost all of us, my wife finds extra gadgets in the kitchen absolutely unnecessary. Infact even when we have a food processor, she will never use it. OTG goes to the store unless she is baking, toaster, electric tandoor and similar stuff will come to the shelf only when necessary. She is a cleanliness freak and feels paranoid on sign of an extra gadget. Even though we both know how effective air fryer is, she is not allowing me to get any extra gadget to her kitchen. But here is a small gadget that I got that she is happy with and has become a part of her daily cooking.
It is the Tupperware's Smart Chopper. It is basically a chopper in a plastic container that works without electricity and get the chopping work done in a jiffy. I remember using the similar product almost 15 years ago (when I was happily unmarried), but the quality of that chopper was an issue. The blades were neither as effective, nor was the quality of the container as good.
Here are the features of Tupperware's Smart Chopper that has helped us to use more often:
The combination of the three blades and the pull cord mechanism ensures fast and fine cutting of fresh fruits and vegetables.
Helps fine chopping of small herbs.
Helps prepare small amount of sauces when combining different ingredients.
The transparent base allows to monitor how finely the ingredients are being chopped.
Easy to use and clean for everyone.
It is light and compact, the Smart Chopper uses minimal storage space.
Antiskid base to ensure the Smart Chopper is stable when using.
No issue of power failure. It does not use electricity.
No tears while chopping onion, or foul smell in the kitchen
The size of the chopping can easily be ensured since the process is manual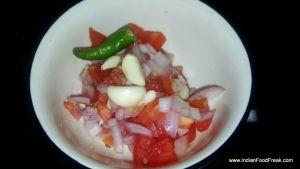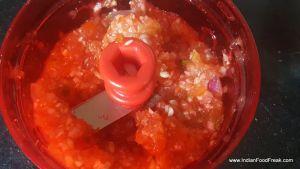 This chopper can be used for:
Chopping onions and tomatoes (makes great salsa dip)
To make dips and chutneys
Chopping herbs
Chopping ginger & garlic
Make fruit butter
To make baby food
While the MRP of this product is around Rs2800, but it can easily be bought from the market for around Rs1700.