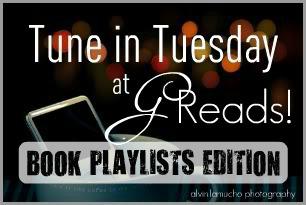 This meme is hosted by Ginger at GReads and music. Each week you can post an old or new song so that it gains more interest! So head on over and link up.
In the last week of Book Playlist Edition I wanted to tackle Amy and Roger's Epic Detour by Morgan Matson.
Music is such a big part of their journey that I wanted to include a couple of their songs.
If you have read the book, you know that Amy and Roger's Epic Detour is full of playlists and I admit that I didn't know MOST of the bands and singers on Roger's lists, but a few I did recognize so I putting them here now.
Form Roger's Playlist #4 - Going Places by the New Pornographers.