At least 400 New York Police Department officers dressed in riot gear surrounded the park at around 1 a.m.  Mayor Bloomberg's administration did not give advanced warning of the police sweep but did send out a message on Twitter at 1:19 a.m.: "Occupants of Zuccotti should temporarily leave and remove tents and tarps. Protesters can return after the park is cleared."  If protesters are allowed to return, it will be without the equipment they have used to keep warm in the cold weather.
Some protesters turned away by police said they were heading toward the famous statue of a bull at Bowling Green. Others went to nearby Foley Square but were quickly dispersed. "We're trying to regroup," said Caroline Buster, 32, a writer from Brooklyn. "They're trying to disperse us and we're trying to stay together."
An hour after the raid started, most of the structures that had come to define life inside the protest encampment over recent weeks were dismantled by Department of Sanitation workers in green uniforms. The tents holding the library, media center, legal aid, information and sanitation areas were all broken down and placed into rolling trash containers.  More likely than not, this will only escalate matters.  It is rumored that unions will now be joining the protesters on Wall Street this morning.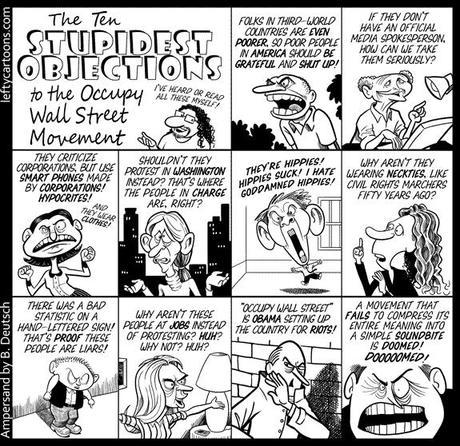 While our Brothers in Alms were fighting the good fight, we were making more money early this morning as I sent out a 5:51 Alert to Members to short the Dow Futures as they crossed below the 12,000 mark.  We got a nice run down to 11,910 which, at $5 per point per contract, works out to a gain of $450 per contract and our Egg McMuffins are paid for!  Of course, we were shorting the Dow since yesterday morning, when those DIA Nov $120 puts were an easy entry at our $1.05 target (see morning post) and we took $1.40 and ran for a 33% gain during Chat.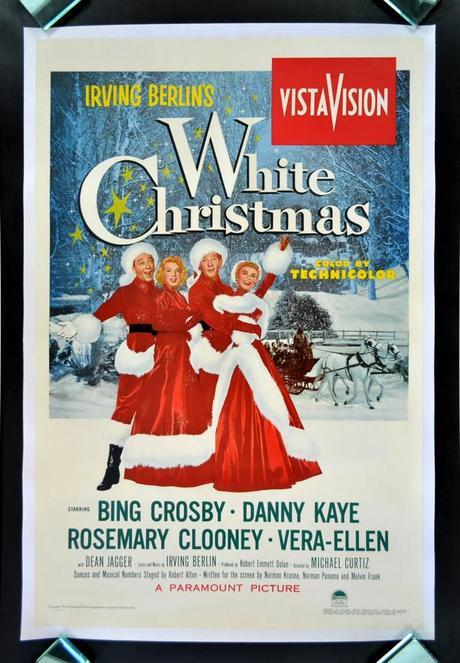 I also updated our White Christmas Portfolio this morning, where we began on October 24th with a virtual $15,000 and a goal of hitting $25,000 by Christmas (up 66%) to put a little extra joy under the tree or maybe fly Grandma in for the weekend (Christmas Day is Sunday this year) to make it extra special for the kids.  The portfolio was pretty well-balanced and did great on my week off, gaining another $2,960 and giving us a virtual net (including unrealized gains) of $24,250 – up 61.66% and just $750 short of goooaaalll!!!  
8:30 Update:  We have a nice reversal of fortune right now in the Futures as we got some very nice US Economic Data to offset continuing doom and gloom out of Europe (Euro-zone GDP was up just 0.2% in Q3, within the statistical error range of Recession):
Oct. Retail Sales: +0.6% vs. +0.2% expected, +1.1% prior. Ex-auto +0.6% vs. +0.0% expected, +0.6% prior. 
Oct. Producer Price Index:-0.03% % vs. -0.2% expected and +0.8% prior. Core PPI 0.0% vs. +0.1% expected and +0.2% prior.
Oct. Empire State Survey: Manufacturing +0.61 vs. -2.6 expected, -8.48 prior. New orders -2.1 vs. +0.16 prior. Prices 6.1 vs. +4.49 prior.
Keep in mind that Crude Goods were down 2.5% in October as oil began the month at $76.25 but it hit $94.65 by the month's end with a huge leap up from $87 on the 24th.  With oil now at $97.50, crude goods may be up almost 10% in November so prepare for a "shocker" of a PPI report a month from now.  Still investors react to reports as if they are current, no matter how old they are or how much the situation has completely reversed since it was compiled and we got a nice bounce all the way back to the 12,000 line in the Dow Futures (/YM) where we can – SHORT THEM AGAIN!  
As long as the Dollar stays over the 78 line, it's going to be very hard to break over 12,000 so we have two solid stop-lines to watch.  Also, we've been tracking the NYMEX very closely and not only are traders stuck with 155,000 open contracts as of this morning, representing 155M barrels scheduled for December delivery into slowing demand – but they only have 3 days left to roll them before being stuck taking delivery and the longer months are getting CHEAPER!  
Click for
Chart Current Session Prior Day Opt's
Open High Low Last Time Set Chg Vol Set Op Int
Dec'11 98.04 98.35 97.56 97.60 06:39
Nov 15
-
-0.54 25503 98.14 155648
Call
Put
Jan'12 98.11 98.43 97.66 97.71 06:39
Nov 15
-
-0.51 12469 98.22 311696 Call Put
Feb'12 98.11 98.30 97.65 97.69 06:39
Nov 15
-
-0.46 6144 98.15 85548 Call Put
Mar'12 98.05 98.22 97.62 97.80 06:39
Nov 15
-
-0.30 4919 98.10 84922 Call Put
Apr'12 98.08 98.08 97.68 97.77 06:39
Nov 15
-
-0.22 1823 97.99 37317 Call Put
May'12 97.50 97.63 97.50 97.63 06:39
Nov 15
-
-0.21 1336 97.84 37147 Call Put
Jun'12 97.83 97.84 97.23 97.55 06:39
Nov 15
-
-0.08 2731 97.63 83067 Call Put
That's right, like a gigantic scam game of hot potato – NO ONE wants to hold long-term oil contracts at these ridiculous prices.  In fact, the longer you go, the cheaper they get – all the way down to $92.17 through March of 2016!  THAT's how ridiculously priced oil is at $97.50 today!  
Nov'15
-
-
-
89.35 * 17:20
Nov 14
-
-
-
92.17 10 Call Put
Dec'15 92.08 92.08 91.94 91.94 06:39
Nov 15
-
-0.24 30 92.18 25684 Call Put
Jan'16
-
-
-
-
17:20
Nov 14
-
-
-
92.17
-
Call Put
Mar'16
-
-
-
-
17:20
Nov 14
-
-
-
92.17
-
Call Put
We have been expecting oil to take a big dive this week but, so far, it's not cooperating and we'll have to move our bets along to next month and we'll see if the NYMEX boys will be able to keep this game going through the end of the year.  In 2009, there was a Thanksgiving crash in oil as it fell from $82 to $68 but last year we got a big pump into Thanksgiving up to $90 and didn't fall back to $85 until January.  Like everything else, it's all about the Dollar but I still like playing the oil futures (/CL) short at the $97.50 line with very tight stops above it (now $97.96).  We just need that line to break and we're off to the races…
We're still a bit bearish until the market proves us otherwise – we had a fun day yesterday and so far, so good this morning.  We WANT to get bullish – really we do but there's still so much scary stuff out there and the Yen is back below 77 where the BOJ may be compelled to intervene (Nikkei is also testing 8,500 again and it used to be neck and neck with the Dow) so it's going to be a rough ride getting the Dollar to roll over the 78 line.  We can still hope that the market can pull itself together for a Santa Clause rally this year but, with just 9 days until Thanksgiving – it's going to be ho-ho-hopeless if we fail to hold the Must Hold lines on the Big Chart!  
Let's be careful out there.