The other day I decided fancy up one of my daughter's simple tee's.
Nothing wrong with a simple tee, but why not add a little fun with a tulle pom?  
So that's what I did.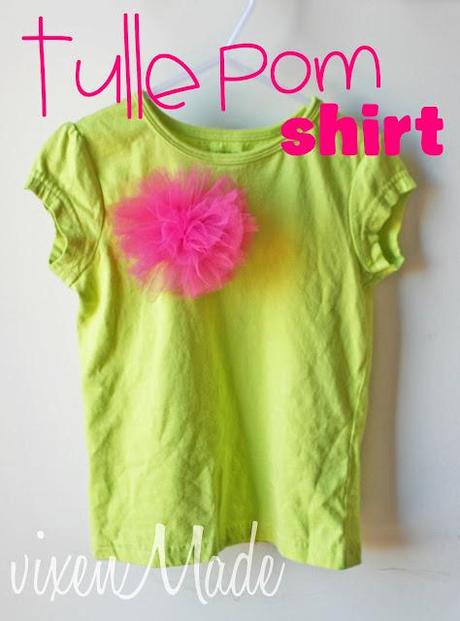 And here's how you can make one, too!
You'll need a simple top, tulle ribbon or strips, embroidery thread and needle.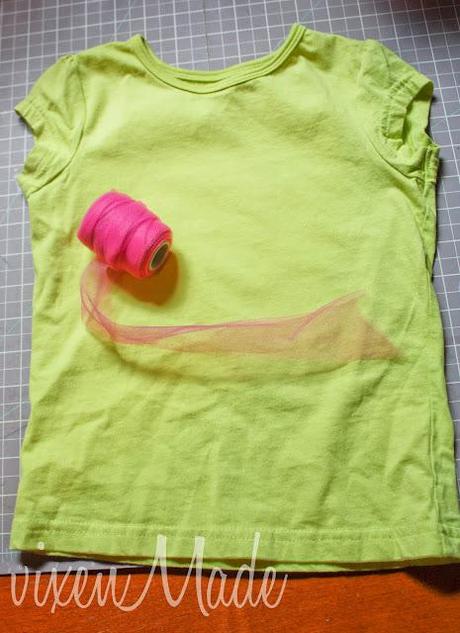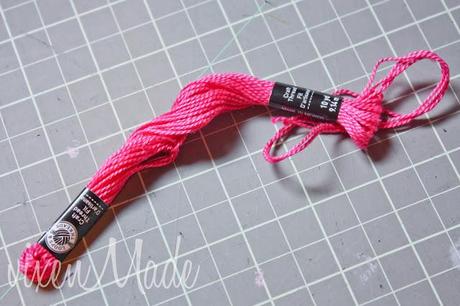 To create your pom, cut out a piece of cardboard that's about 3 inches wide.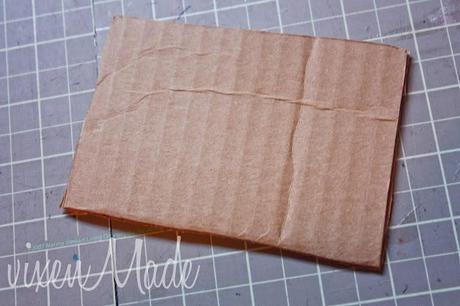 Begin wrapping your tulle around the 3 inch side.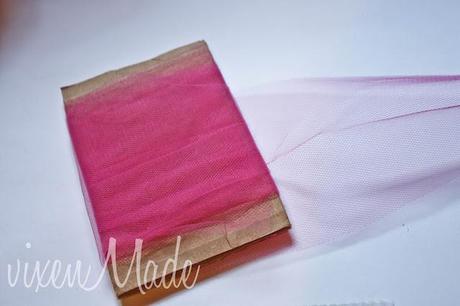 Keep wrapping until you have a thickness similar to this.  About 1/4 inch thickness (on each side) or more.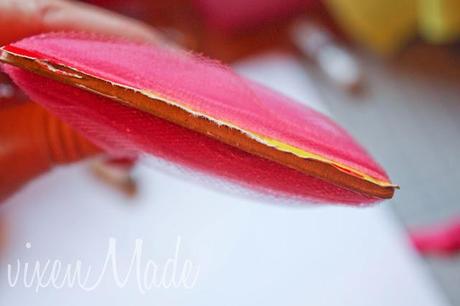 Tie your embroidery thread on an end of a dowel (or pencil, knitting needle.. anything similar to that) and pull it beneath the layers of the tulle.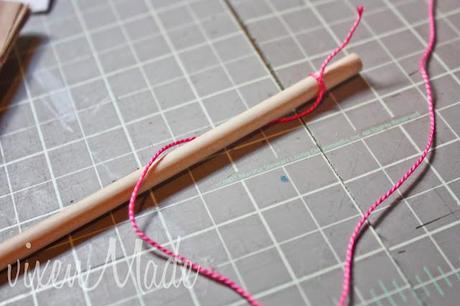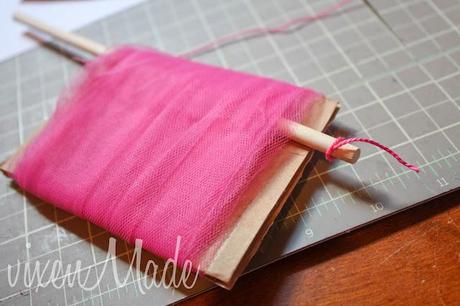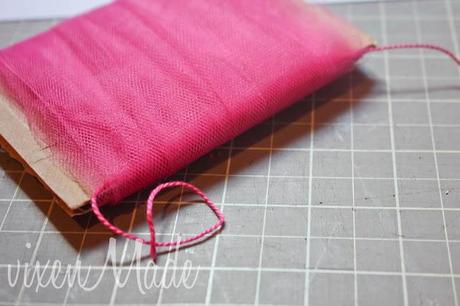 Keep your thread coming out each end as you cut the other end along the edge like so.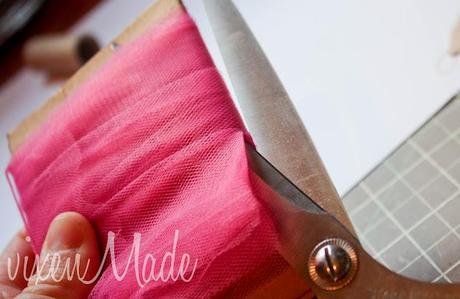 Now holding your tulle snug, tie your thread tightly to make a tight knot.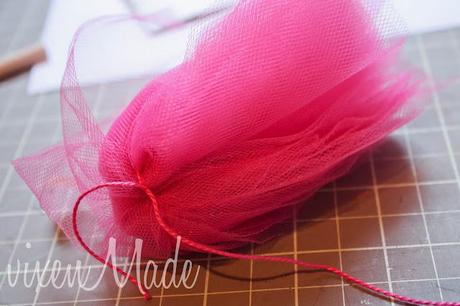 Now you can start separating the layers of the tulle, I found it was easiest to spread them out from side to side, alternating.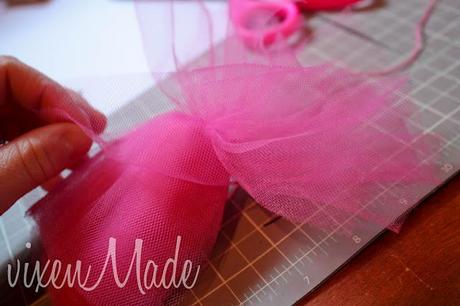 Once you've separated each layer, you will have your pom.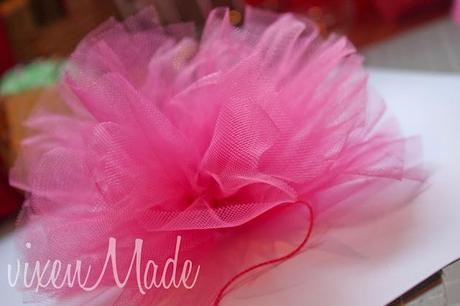 You may need to even out the layers or if you want them trimmed, just gather it all in your hand to trim with scissors.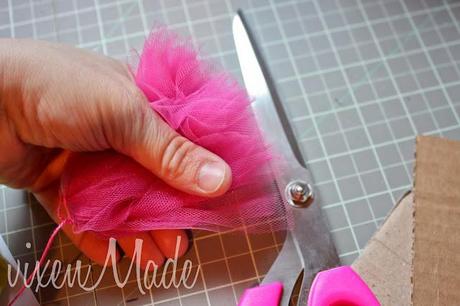 Once you're happy with how it looks, cut your thread strings.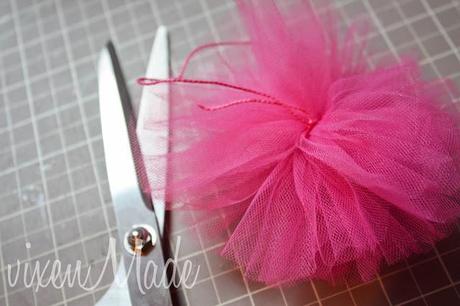 Thread your embroidery thread onto your needle and hand sew onto your shirt where you want it.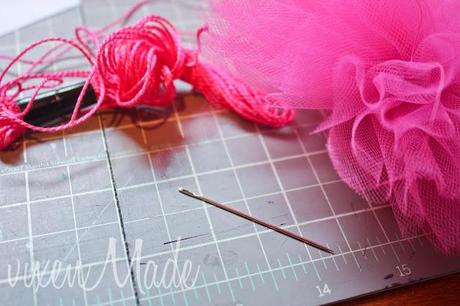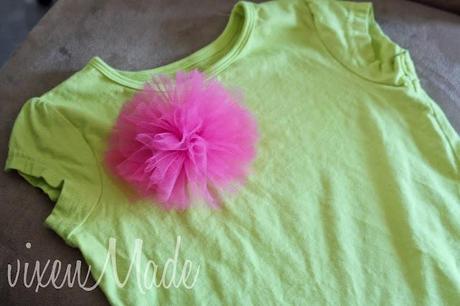 That's it.  Try it on your little girl.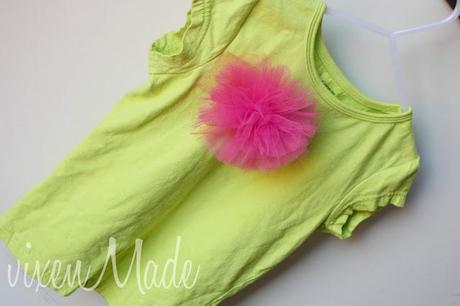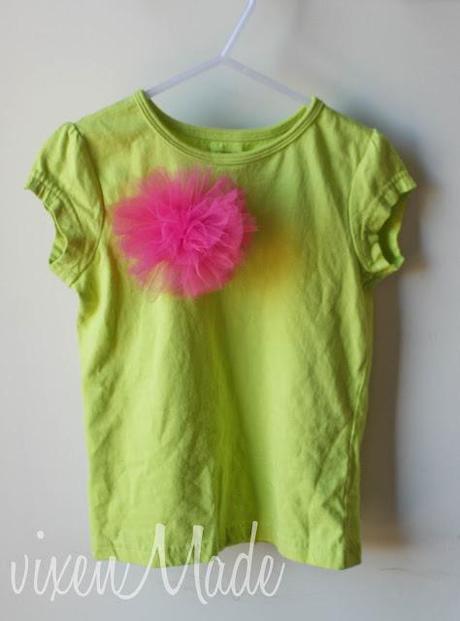 Cute!  And she loved her 'girlified' new shirt.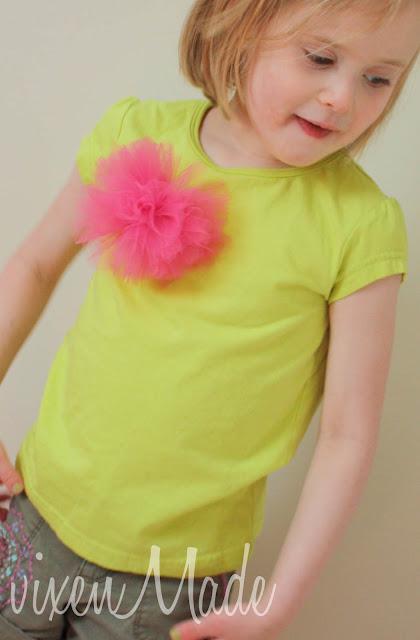 Wash your shirt inside out to prevent the tulle getting caught on zippers, etc.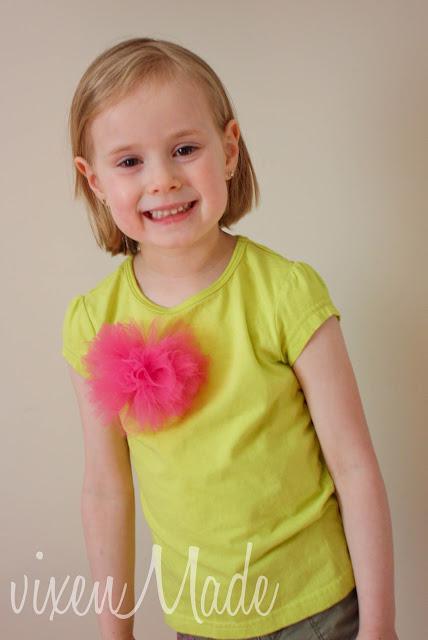 Have a fun day!!

I link up here!