Good morning, or whatever time it is. Just a few random things today, each of which would not make a post on its own.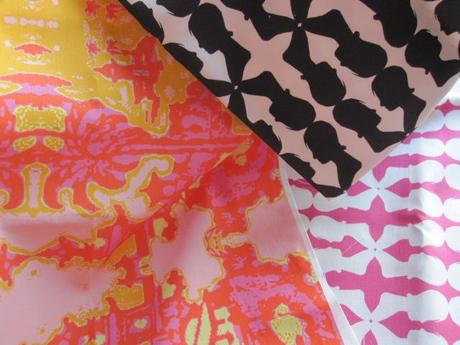 My Valentine's day gift arrived !
 I just need to figure out how many pillows I want and its off to the workroom.  The rug I posted about yesterday arrived and was smaller than I anticipated so it won't work for my kitchen.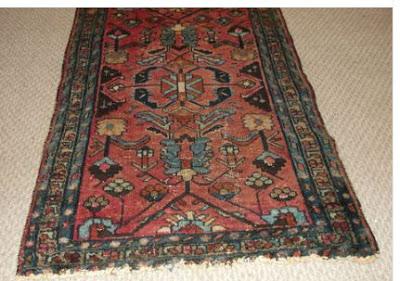 I have been too exhausted to figure out another spot. On Saturday, got up at 4 am to drive across the state for my son's college audition. Their lack of organization was rather frustrating but we have decided that his second choice college is out of the question and his third and fourth do not have on campus housing so I nixed them. So frustrating U. it is. The up side of the tiring day in the car was a quick meet up and lunch with my cousin. We talked about his desire to build a house but not just any house. He used the words modern, rustic and shipping container. That's right. He wants a shipping container house.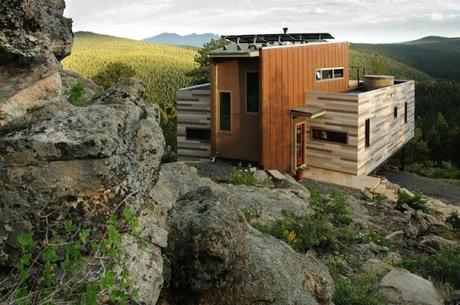 He found a lot that is basically a hillside and therefore cheap and is looking into the other particulars to build a house out of shipping containers cantilevered  into a hillside. He mentioned clean lines, rough natural surfaces and art filled spaces. He is an engineer so I was surprised at his desire for style.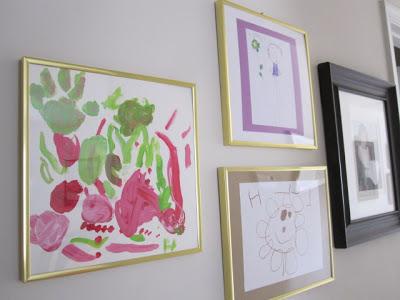 I did muster the energy for a bit of a gallery wall in the upstairs hall. I have been meaning to showcase a bit of my little peanut's art work but procrastination won until I decided to stop offering these frames on Etsy. Too many quality issues but they were fine for this semi-permanent gallery.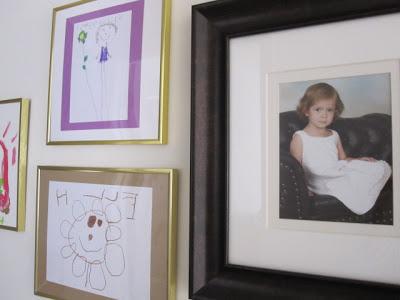 I grouped them near her hilariously serious school picture.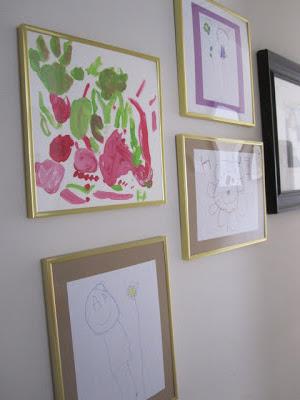 I added a fourth at the last minute.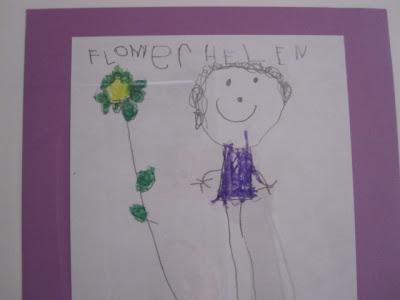 This one makes me smile,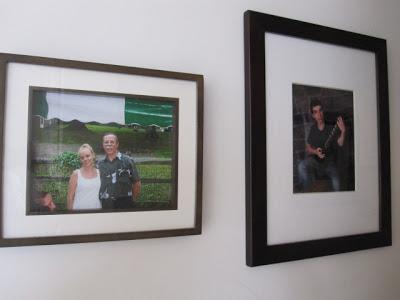 My father and I on the left and my oldest son with his guitar
 This is the opposite wall and has taken me forever to get these two pictures up. Yes, I have five kids and yes only two of them are on the wall. We are a picture challenged family as in getting them taken not in just me displaying them.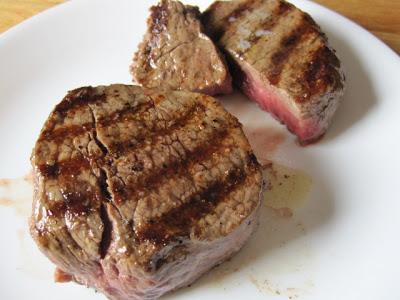 I know that not all of you are into food and/or meat but Monday's lunch was this luscious prime beef tenderloin. There are perks for being the butcher's wife!