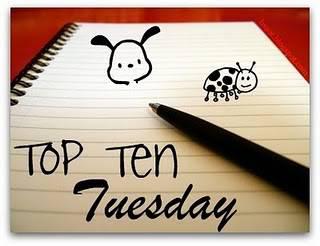 May 24: Top Ten Books You Lied About (lied about reading, lied about NOT reading, lied about liking/disliking, etc….dish your dirty secrets!!)
Oh gee…I don't know…Here's what I have to say about it:
3. The Fellowship of the RIng – I have to admit I skipped a few pages..

2. Harry Potter and The Goblet of Fire – I didn't read it all, I skipped a LOT of pages…

1. Romeo and Juliet – I'll find a time to read it someday! I SWEAR!




My Teasers:



"How long has it been, Amara?"

- Page 7,  Better Than 8: Fantasy by Erin Jamison

We all know what she's talking about, RIGHT?


Don't forget to…

Sign up to host the big giveaway here!