Simple, honest, and at times painful, Tuesday, after Christmas shows the end of a marriage when a love affair enters the picture.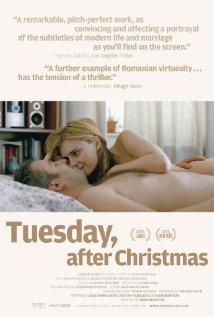 The film begins with an utterly lovely and convincing bedroom conversation between the two lovers, who seem like they could be married. We quickly find out they are not.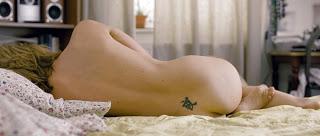 In a devastating (but quiet) scene, the three of them are together at the dentist. This scene is a good piece of theater, where the audience knows things the characters do not, and the interplay is fascinating. How can they keep this up? And yet on another level, we are forced to acknowledge that there is a certain normalcy possible even in this situation.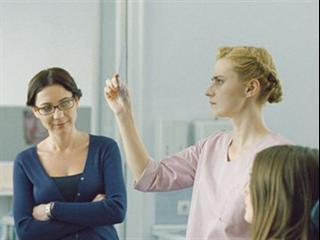 Unlike many American versions of the "affair" narrative, this story does not have any gratuitous sex, nor the usual post-coital punishment. It merely depicts a man who loves another woman and decides to be honest about that with his current partner.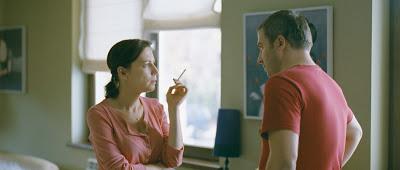 She takes it hard, as a destruction of their life. The performances here are authentic and raw. And yet, in the final scenes, we see them having to function as a family still.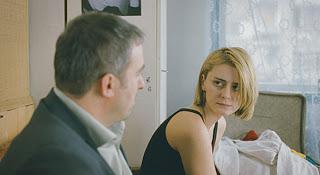 What does it say about our construct of self, and of couplehood, that we must go through these kinds of scenes? That this kind of thing can and does happen, and frequently? It says to me that we misunderstand some of our most basic biology, our most basic "stuff" that makes us human, and that our expectations of each other are wildly off-base. This film is not didactic in any way about those subjects, but it does raise the questions.