Elizabeth Arden is a brand that has been talked about in the blogging community for as long as I can remember, but for some reason, I'm a bit late to the party and am trying out some Elizabeth Arden skincare for the first time after the lovelies on their press team offered to send me some bits to try out.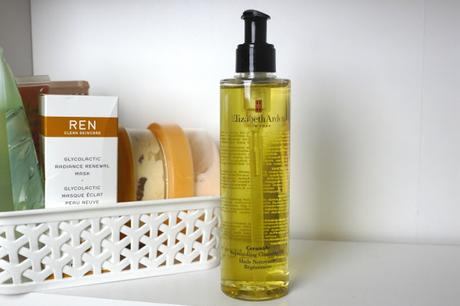 First up is the Ceramide Replenishing Cleansing Oil which is designed to remove every scrap of makeup - including mascara and eyeliner. Big claims! I've yet to find a cleanser (other than the Just be cleansing balm) that lives up to it's claims and so I didn't have high hopes for this. Much to my surprise, this actually did take off every bit of makeup. I could practically feel it breaking down the makeup on my skin and it was gone in a swift sweep. I washed my face afterwards because I could feel some oily residue (I will scratch my face OFF if I feel any oil on it) and followed up by using the next product I was sent.
Enter the Elizabeth Arden 8 Hour Overnight Cream.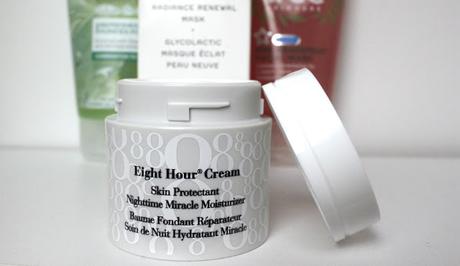 I've heard about the 8 hour cream for years now and for some reason never picked it up to try. I was luckily sent the 8 hour overnight cream to try out which I've been using everynight for a week now. First off, this doesn't smell of anything - BONUS! I don't know about you but sometimes the scent of a moisturiser can keep me awake at night. I put a small amount on my face at night (Including my lips!). By the morning, my skin feels smooth and my lips feel nourished. It gets to the point where I don't want to wash my face in the morning because I love the feeling on my skin. I haven't had a single blemish since using this and my makeup seems to be sitting nicer on my skin too. I definitely rate this and I know it's only March, but I reckon it'll be on my 2017 favourites list.
So there you have my thoughts on some Elizabeth Arden skincare. Have you tried anything from the range? let me know in the comments below!
H x