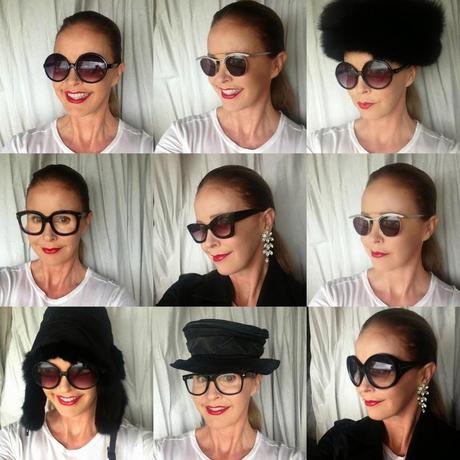 I have been playing in my closet this weekin my attempt to step up my daily dressing.
I have even been trying pieces that up until now I had said no toI want my personal style to continue to evolveand not just cling to my cherished standbys.
So this week I bought my very first leather jacketand paired it with the only graphic T I have ever owned!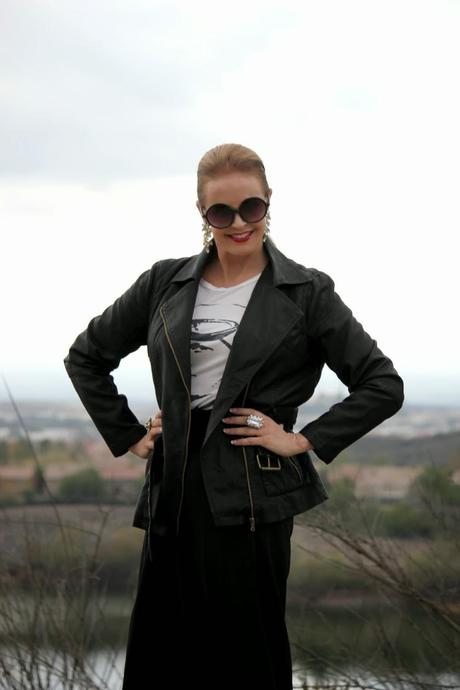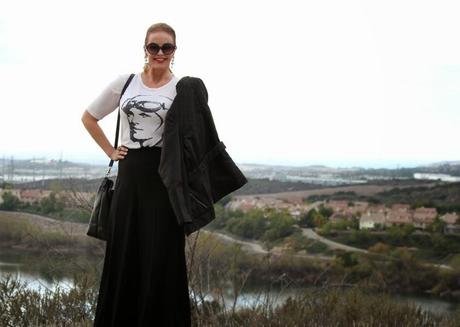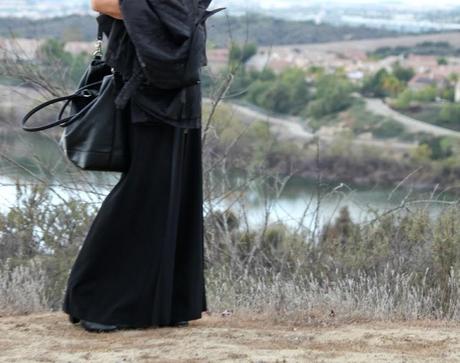 The jacket is from Target.I didn't want to spend a lot on a pieceI wasn't sure how much wear it would actually get.I paired the jacket with my wide legged pants from Anthropologieand ankle boots also formTargetfor the very same reason.Buying inexpensive pieces is a great way for me to try out some different looks.
Never having owned a leather jacket beforeI am really happy with itand ever so glad I tried it out!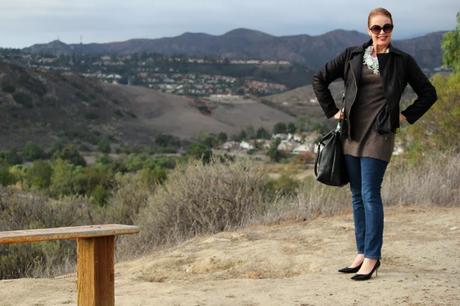 I actually think this jacket will see a lot of wearas I can definitely see it's versatility.Here I traded the wide pants for jeansand added my cashmere tunic over the white Tthen added my statement brooch necklace and  black patent pumps.I was so happy about the outfitit was the perfect excuse to go for happy hour in Old Town Orange with my husband!
Oh the fun of an outfit you just love!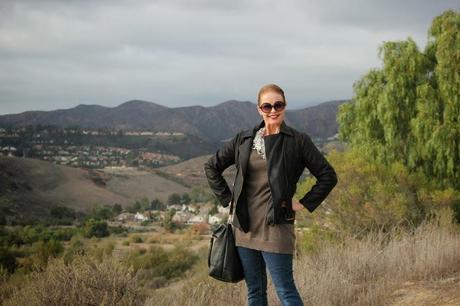 As always my friends


I wish you love and joy

as you style your life