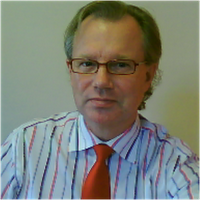 During the last couple of years I have encountered many people who talk about transformation and transition. They might not use these words but they want some kind of change. They want to do something different. In fact, lately many of my clients have left the corporate world and started their own company. They have become entrepreneurs. Why? Well, often their answer is quite simple and yet clear; "I want freedom to choose, freedom to decide, freedom to create and freedom to be the one I really am".
A relatively common reason for a change is also that people feel stifled by the prevalent corporate culture and management style in the company they work for. Note that I said management style, not leadership style. True leaders will always prosper, but the managers who have their own agenda will often notice they end up with de-motivated staff members that sooner or later leave the company.
Having said this, please note that I don't want to blame anyone or throw stones in any direction. But if you take a deep look at yourself and you have similar (negative) feelings, I have one question for you: what are you going to do about it?
Do you realize that you, and only you, created your present "life situation"? Do you have the guts to accept your reality but also to let go, to change and move on. Do you take necessary actions so you can create that change you dream about? Or do you sit still, waiting for something to happen or that someone will rescue you? Something to think about!
There's obviously something going on in the business world right now. There's a change, a transition into something new, something different and something exciting. Many studies show that there's a huge percentage of employees who are unhappy in their work roles. They feel their true talent is underutilized. No wonder that so many lack motivation and often just work paycheck by paycheck. But there are people who take the leap and change into something different and better.
The change is already in full bloom. It's about fulfilling your dreams, a life with spirit where you trust in change. So what about you? Are you ready to take charge of your life?
Change can be great and yet challenging. A conscious change will often move you towards something better and which is right for you.So, embrace change, trust in change. Get going and make your life the best you can while you still are here.