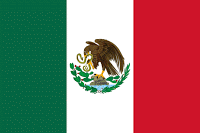 It has become obvious in just a few days that diplomacy means nothing to the Trump administration. He has made disparaging remarks about Angela Merkel, the leader of one of our strongest allies, picked a fight with the leader of Australia (another ally), and angered the entire world with his ban on muslims entering the United States (especially refugees from war-torn countries). For Trump, the only way for this country to accomplish its goals is through threats and intimidation.
Now Trump has definitely crossed the line. In a call with the Mexican government, Trump threatened to send troops into that country. He told the Mexican leader:


"You have a bunch of bad hombres down there. You aren't doing enough to stop them. I think your military is scared. Our military isn't, so I just might send them down to take care of it."


Trump may not understand it (or may not care), but sending troops into another country without permission is an act of war. By threatening to invade Mexico (and that's what sending troops would be -- an invasion), he is threatening to go to war with Mexico.
The White House, and spokesmen for the Mexican government, deny that Trump threatened Mexico, but the AP has a portion of the transcript of the call, and Mexican newspapers are reporting it as a threat. I suspect the Mexican government is denying it because they don't want to be seen as being weak, but I'll bet the statement certainly won't go over well with the Mexican people (who are already upset over Trump wanting to build a wall between the two countries).
Trump's threat is reprehensible. He seems determined to get this country into another war, and it could be a war with a country most consider a friend. The man is dangerous.