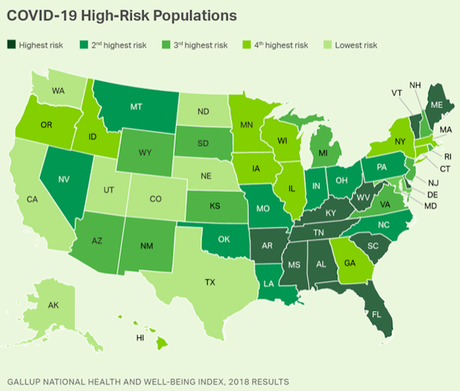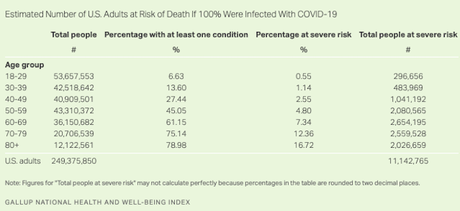 These charts are from the Gallup Poll. The top chart shows the states with the most and least high-risk individuals. The second chart shows the percentage and number of high-risk individuals in each age group.
While the risk of dying from the Coronavirus has more people in the higher age groups, there are high-risk individuals in every age group (and in every state). There are more than 11 million high-risk individuals in the country as a whole.
Trump wants to start opening businesses and putting people back to work by April 12th. But the cases and deaths from the Coronavirus are still rising. His plan wouldn't just endanger a few people. It would put millions of people at risk of death.
He doesn't seem to care.